Perhaps the single most important digital marketing asset for anyone involved in real estate is a beautifully designed, easy-to-use website that's optimized to rank high in search engine results. Knowing what you need and actually having the end product can often feel overwhelming and require a bit of decision making on your part. 
Not unlike a home remodel, the path to a dream home means different things for different people. Some folks enjoy the creative process, drawing up blueprints, securing the tools for the job and having the practical knowledge, time, and interest in doing the jobs themselves. Others simply don't have the bandwidth to manage such a project. We know that by hiring a licensed contractor we are hiring an expert to manage the project within a scope that meets our budget and timelines. 
For IDX Broker customers who identify with the second group of homeowners, the IDX Developer Partner program exists to help you have the best possible real estate website without navigating through the more technical components of the platform; freeing up your time and energy to focus on selling and buying homes and maintaining relationships with your clients. 
Our IDX Developer Partners are a network of highly qualified and talented web developers across the United States and Canada, who specialize in optimizing and customizing your real estate website according to your sales and marketing needs. IDX Developer Partners are experts who stay current in all of the IDX Broker product updates and upgrades, and work closely with our engineers and technical sales members to drive product improvements.
The IDX Broker Developer Partner with the longest contiguous relationship with IDX Broker, RealtyCandy, has been providing support and software solutions to hundreds of satisfied IDX Broker clients since 2012 (read this RealtyCandy blog post from 2018). 
Tapping into  his background in real estate, RealtyCandy owner James Call runs his business out of his home in St. George, Utah in the shadows of the Red Cliffs National Conservation Area and Zion National Park. His team of developers now works primarily with IDX Broker clients as the bread and butter of his business.
"We started RealtyCandy as a developer partner with IDX Broker because when I was a Realtor in Arkansas, I used IDX Broker on my website. That website out ranked the big players in the market in Google search results so we knew that IDX Broker would be able to help our clients," Call explained.
He continued, "We also really love the quick response times we get from the customer support and developer support at IDX Broker. This is a HUGE benefit for our clients, and it makes life a lot easier for us knowing that we will get solutions in a timely manner. IDX Broker is now the key component in our business. We started as a tiny company and when we paid that first $99 to get into the Developer Partner program, it felt like a big jump for us. We weren't sure we would ever be able to recuperate that large of an investment. Now over 10 years later, we have served thousands of IDX Broker clients and having that commission check has really made a difference to us."
Like many of our successful IDX Developer Partners, RealtyCandy has found its niche—installing IDX Broker to WIX, SquareSpace, Weebly, and WordPress sites.
"While we do IDX Broker customizations for many IDX Broker users, our focus is really on our Freemium products," Call added. "Freemium is the model we use to provide our clients with great software, designs, and websites for IDX Broker clients. We get credit from IDX Broker for taking care of your tech support and other needs, and we use that to build great free tools like our Maxima Map Search Template, IDX Broker Premium Templates, and IDXAddons.com apps for all our clients to use." You can read more about IDXAddons here. 
He continued, "Our newest addition to our Freemium Suite for IDX Broker is our PureIDX websites. These are very fast websites built using the latest JAMstack technology. Because these sites run so light and fast on our servers, they are the world's fastest real estate websites."
All PureIDX websites include SSL certificates for https (or green padlock), are downloadable for backups (or you can easily migrate to your own server), quick IDX Broker integration and quick setup tools. A typical site can be set up in about one  hour. 
But at this point in the story,  it might make sense to look at some live real estate sites that have been designed by RealtyCandy to get a better feel for how the back end becomes the front end—a beautifully designed, easy-to-use website that's optimized to rank high in search engine results. 
Maxima Map Search Template https://allisonnagleteam.idxbroker.com/idx/map/mapsearch

Embedding interactive maps on your real estate website allows users to search properties based on map coordinates and easily find what they're looking for within your listings.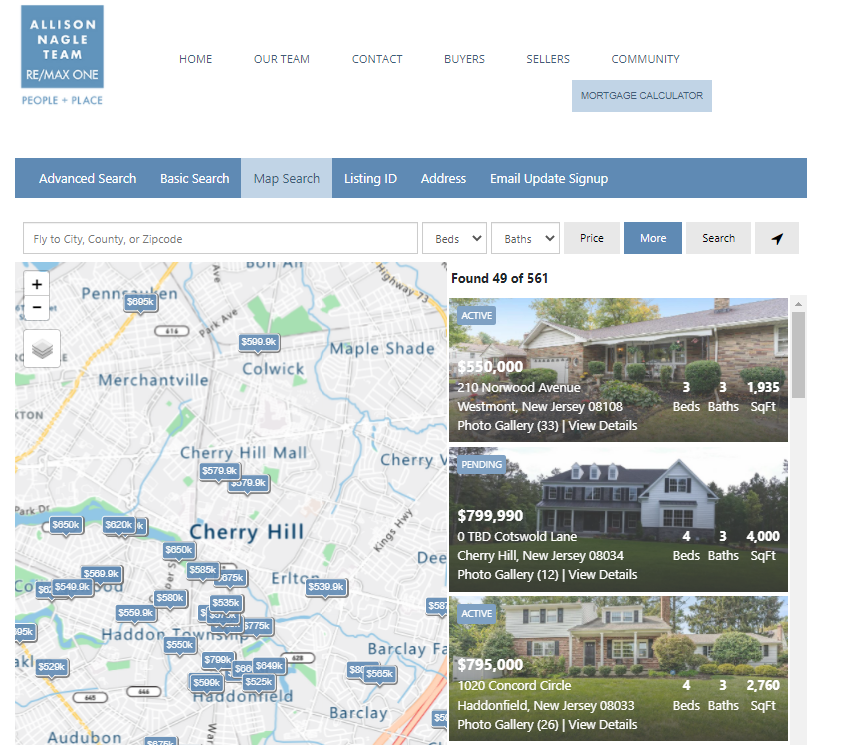 IDX Broker Premium Templates
https://elpisrealestate.idxbroker.com/idx/search/advanced?modifySearch=true
IDX Broker Premium Templates range from designs that feature map search, property results, property details, agent rosters, and advanced search page templates. The image below showcases the Advance Search Page template: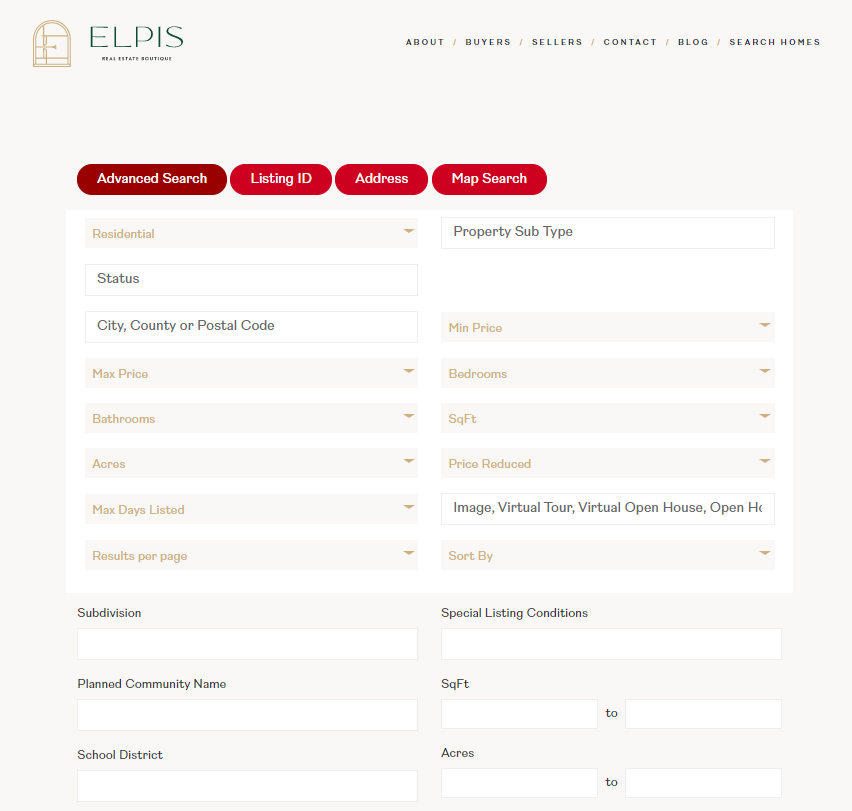 Watch these video tutorials for more information on Premium IDX Broker Templates: 
PureIDX Websites
https://lasvegasrealestategal.com
For more information on Realty Candy, visit their website or call 800-421-9668. For more information on the IDX Brokers Developer Partner program, visit this website or call 435-222-5522.