The world of social media today is a far cry from the wild west frontier it was just a decade ago. Now, clearly defined and widely adopted sets of rules and etiquette have been established. Take advantage of powerful new social marketing tools being released by following these helpful guidelines.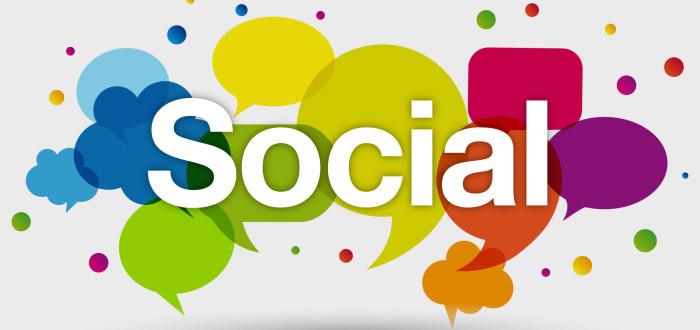 1. Don't Ask for Likes, Compel Them
Not only is asking for likes tacky, but it can also hurt you. Facebook will actually punish pages that ask for "likes". Instead, create high quality, valuable content that's meaningful to your audience.
Work on generating content that compels a like and watch your popularity rise. Post wisely to attract followers, and your audience will grow. You don't have to ask people to like you if you actually have the content they want.
2. Use Q & A Session to Engage Your Audience
If you aren't seeing much engagement or if your posts aren't drawing responses, consider asking questions. Open up the floor, but make sure to provide in-depth answers that are more than adequate. Share what you know and teach others.
Provide a channel for users to interact with you. It's about give and take; after all, it's social media. Slideshare presentations are great, but when it comes to social media for real estate agents make sure you're providing a chance for a multi-sided conversation to emerge.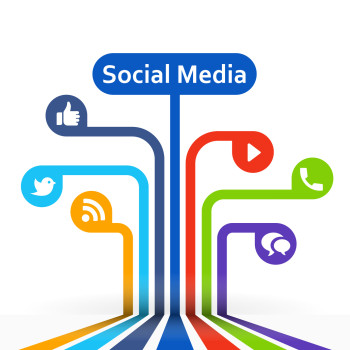 3. Use Hashtags, And Use Them Wisely
Hashtags are great when they're used to organize relevant, helpful information. They aren't that great when they're abused. Adding two or three (highly appropriate) hashtags is a commonly accepted practice. If you add more than that, you run the risk of appearing cheap and selfish to your audience.
Explore the various hashtags in real estate social media. Pick up on a cool trend or see what kind of attention is being given to specific posts. If it adds to the conversation, add a hashtag to your updates. If the hashtag is only being added to help your post ride the wave of popularity, you can probably leave it out.  Instead, consider generating some useful content around that trend.
4. Be Real, Be Your Authentic Self
We all have an online persona. When it comes to social media, real estate is no different. It makes sense to put your best foot forward, but at the end of the day people are interested in getting to know the real you. You've got a unique story to tell – so tell it. There's no need to hide behind a fake personality or a corporate facade.
Stand out with personal branding. Set yourself apart. Give your followers a reason to have you find them a home or sell their property. It's easy to fall into some kind of generic presence, or trying to put forward someone that isn't your most authentic self. Be genuine and show people that they can trust you.
5. Post Useful Content Not Sales Materials
The content 80/20 Rule states that business social media should be 80 percent interesting content and 20 percent call to action sales material. Your readers don't want to be hit over the head with sales material. Give them interesting reasons to return to your site.
Once you've gained their attention, you can add a little sales pitch, but a little goes a long way. Create content that interests your audience (even if it doesn't necessarily interest you). These are your potential your clients, so walk a mile in their shoes.
What do they find interesting? Write about that. Provide insights on the local market and share news about the neighborhoods you serve in the form of ebooks, guides, and graphics. People love following experts that help them.


6. Choose Creative Commons Over Copyright
Show your creativity with fresh, new, original images and content. Grabbing photos from the Internet may seem innocent, but it can lead to all sorts of legal trouble. Stock photos help prevent this issue, but those should also be used sparingly to avoid looking like everyone else. Search Flickr for photos tagged for the creative commons, or that allow for commercial reuse.
Choose your own style and use it to build your brand. If you can manage it, hire a professional photographer or graphic designer to make a look that is totally yours.
7. Tag with Care, Consider Privacy
Tagging all your friends in photos you took over the weekend is fun. But when it comes to professional accounts, we have to be a bit more discriminating.
A client that you know well might appreciate being tagged in a property photo. However, be extra careful tagging people new to your business. For whatever reason, they may not want that connection publicized on Facebook. They may not appreciate that extra attention and flee.
8. Follow the Golden Rule
Treat others the way you'd like to be treated. Be nice. In everything you do, be nice. Like things that are encouraging or inspiring. Post positive content that shows people the good things about neighborhoods you represent and people you work with.
Avoid associating your brand with scandal or anything political. The feeds that you follow reveal much about your character – and people are watching.
9. Haters Gonna Hate
Regardless of how nice you are, trolls still exist. Trolls are people who post mean things just for the fun of it. Don't feed the trolls. Don't take the bait.
Is it outrageous or abusive? Delete it and move on. Do not engage. Repeat. Do not engage. Especially if you're feeling emotionally triggered. It isn't always necessary to delete these posts, Simply ignoring them works great. Your true followers can balance out the argument.
"Don't be afraid of enemies who attack you. Be afraid of the friends who flatter you."
― Dale Carnegie
10. Put In The Time, Automate For Busy Times
Good results aren't easy, they take time. Building your real estate social media presence takes effort. Put in some time each and every day to grow your brand. Steady growth between campaigns will help boost those spikes when you do run a promotion.
Keeping up on your social media can feel like yet another job. Much depends on the makeup of your audience, but a general recommendation is to commit about a half hour a day to social media maintenance. The key is to ensure that you always have fresh content to encourage followers to come back for more.
Call For Support
If you're interested in learning how IDX Broker can bring your featured listings into a Facebook business page, check out this Knowledgebase article or give our Support Team a call at (800) 421-9668.