The web is constantly evolving… Gone are the days of custom coding each page of your site. Content management systems and other web-based platforms make it easier than ever to build a site. With that convenience comes a new challenge – sifting though the various options to choose a service that works for you.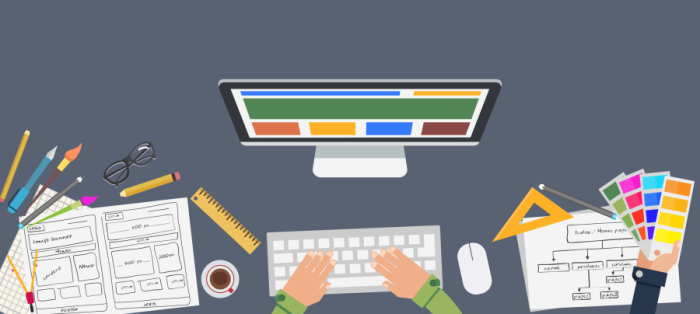 What is a CMS and why would I want one?
Most modern websites are built with some kind of Content Management System or CMS. Basically this is a web interface that allows you to more easily build and maintain a website.
The main CMS player in the world is WordPress. According to W3Techs, "WordPress is used by 60.4% of all the websites whose content management system we know. This is 23.9% of all websites."
A CMS usually allows you to login and edit your site content through a simple, human-friendly interface. You can edit menus and sidebars, add widgets, and move the various content elements around on your site. The CMS software does the heavy lifting by converting your vision to HTML code. Now, anyone with a browser can make a website.
What are some other CMS solutions?
You can choose from a variety of other CMS solutions. Many web hosts even offer their own proprietary web builder, but these often have limited functionality. Some of the more feature-rich CMS solutions on the web are:
Do these website-building platforms work with IDX Broker?
IDX Broker is designed to play well with other website services. Choose a CMS that fits your style and run with it.
Keep in mind, some of these platforms are meant for more experienced users. Generally, Joomla and Drupal are used by more experienced developers, while the others in the list can have a new user up and running quickly.
Are there any CMS solutions that don't work with IDX Broker?
IDX Broker runs on all of these platforms with varying levels of success. Be wary of some drag and drop CMS soluutions, as they don't always have solid code and can develop issues with advanced customization. Sites like Wix don't allow all of the scripts required for IDX Broker content. With sites that are built on Wix, you will have to iFrame your content (not recommended) and widgets may not function properly.
How can I use IDX Broker with WordPress?
If you're confused or undecided, we can recommend WordPress. There's a reason it's the most popular CMS platform – it's easy to use. Go with what's been proven to work, so you don't have to worry about limited functionality or customization issues.
If you'd like to jump start your search, check out this page filled with prebuilt WordPress themes from our network of Developer Partners.
Get your local MLS data integrated on your new WordPress site. Download and install the IDX Broker plugin for WordPress and start pulling in your IDX Broker content.
Call For Support
If you have any questions about choosing a CMS or integrating IDX Broker with your website, call our Support Team at (800) 421-9668.