If you've been paying attention to Google in the last decade, you won't be surprised to hear they're changing how they index websites – again! This time, they have mobile optimization in their sights. The change is set for April 21 and here is what you need to know.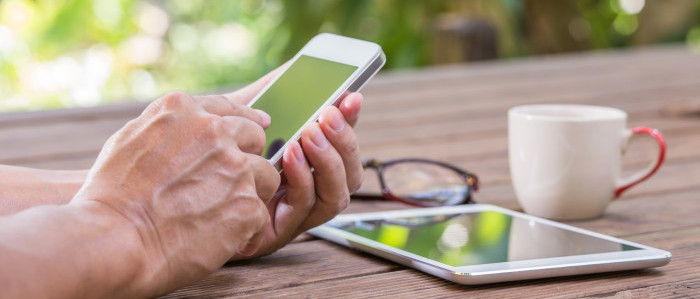 Searches are Changing – Now with More Mobile
You may have been getting emails from Google lately. The messages are being sent to let people know that Google is going to be weighing mobile sites higher. Until now, they have taken mobile prowess into account to a small extent. The ever-changing Google algorithm used to rank sites is tilting toward mobile to an even greater extent.
According to Google, this will make a significant change in rankings.
Starting April 21, we will be expanding our use of mobile-friendliness as a ranking signal. This change will affect mobile searches in all languages worldwide and will have a significant impact in our search results.
This is due to the fact that mobile Internet searches are trending high. Some estimate as much as 60 percent of web searches are performed via mobile. You certainly want this sizable group of potential visitors to have a good experience on your site. Google wants to send traffic to mobile-friendly sites.
What Can You Do to Improve Mobile Search?
There are a few easy steps that you can do to come out ahead in this change.
Make sure that your site is mobile-friendly. Do you have a mobile version of your site up and active? You can create alternate versions of your site, but mobile-responsive or even mobile first options are generally preferred.
Ensure that Google and other search engines' mobile bots can find and crawl your site.
Do a sanity check on each page to make sure that it looks okay on several mobile devices like phones and tablets. Don't stop at your homepage. Just because it looks great doesn't mean the rest of your site stacks up. Google also offers a Mobile-Friendly tester to help you find and correct any issues.
How Can IDX Broker Help?
IDX Broker pages are mobile responsive by nature, so double-check that you are either using the mobile-wrappers, or using one of our mobile first templates for each of your pages. Keep in mind that your wrapper should be responsive or the mobile first templates will not help.
We want potential clients to find your site and contact you for the sale. Make sure that your site is accessible to all, regardless of device.