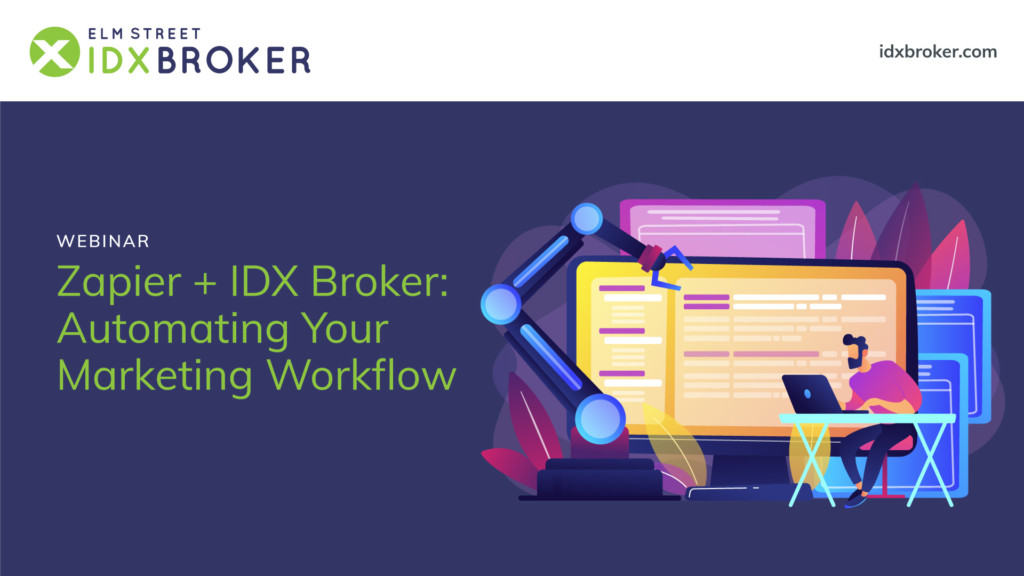 Did you know the Zapier workflow automation tool is compatible with your IDX Broker account? This product integration has the potential to completely change the way you do business. 
In this recorded webinar IDXpert Lain Vineyard explains how Zapier can be configured to send leads to industry-standard CRM systems, build lists in email marketing tools like Mailchimp or Mailgun, distribute new leads to agents through Google, or push new listings across social media platforms.
Zap New IDX Broker Leads into a Google Spreadsheet
At 9:55, Lain walks users through setting up a connection between IDX Broker, Zapier, and Google to make a Zap. In this example, the trigger event for the Zap is a new lead in IDX and the resulting action is the automatic creation of a new row in a Google Sheets spreadsheet with the lead information. This includes a demonstration of how to configure, test, and publish the data transfer. 
Be sure to watch Lain's recommendation starting at 17:55 for the using built in Zapier functions and actions for filtering or re-route leads based on your criteria/needs. If you are using (or considering using) the IXACT CRM or AIVA products for managing leads or client engagement, this information is for you. 
Zap New Featured Listings to Facebook
At 23: 05, Lain explains how to configure Zap between Facebook and IDX Broker so that each time a featured listing is configured in your account, it automatically generates a Facebook post that links directly back to the detailed property listing on your website. Detailed instructions on configuring this action can be found in this support article.  
Watch the Complete Webinar
For more information, please watch the complete webinar and reach out to us at support@idxbroker.com for any specific questions you may have. 
And save the date for future IDX Broker Webinars listed on this page: https://idxbroker.com/idx_webinar