Thinking about WordPress for real estate? Think Agent Evolution.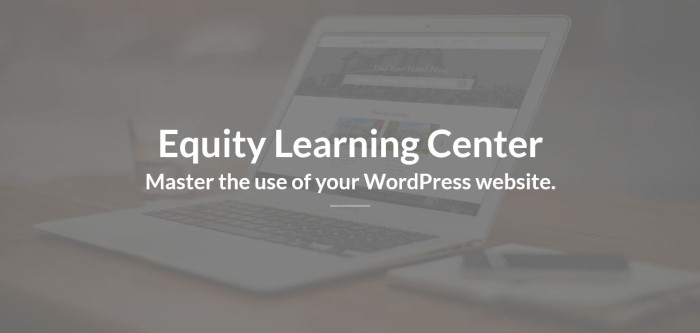 WordPress Training for Real Estate Agents
WordPress sites can be a breeze to use, especially if you know what you're doing.
To help real estate agents better learn WordPress, Agent Evolution has launched their Equity Learning Center.
The Equity Learning Center offers a wide range of video lessons and courses. They've even included additional resources like tutorials and documentation to help you get started. This training is designed to help real estate agents, teams, and offices get up to speed on using WordPress for real estate. Agent Evolution notes that:
Current courses focus on the use of the Equity framework and individual Equity child themes. There is also a course on using IDX Broker. Future courses will cover WP Listings, plugins from our website package and general WordPress tasks.
If you want to get more familiar with WordPress, the Equity framework, or IDX Broker, hop on over to the Equity Learning Center and check out the videos for yourself!