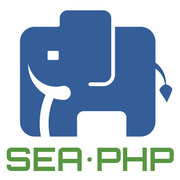 It's official. The Seattle PHP User Group (SeaPHP) has successfully funded their Pacific Northwest PHP Conference (PNWPHP) on Kickstarter!
Backers pledged over double the amount needed to fund Seattle's first PHP developer conference of it's kind. IDX Broker is excited to attend the conference. IDX's Director of Engineering, Derek Rose, shared his thoughts –
"We're proud to support this project and contribute to growing the Pacific Northwest tech community. It's great to see a conference nearby that's focused on PHP, as that's core to our business here at IDX."
Learn more about this event, which is intended to form a better connection between the Seattle PHP User Group and the greater PHP community, in this video:
The Pacific Northwest PHP Conference is actually happening! Congratulations to all involved for this great accomplishment.
PHP developers everywhere are invited to come learn, network, and hack together at the first Pacific Northwest PHP Conference. If you'd like to speak at PNWPHP, you can submit a proposal here.
Seattle is the technology hub of the Pacific Northwest and cloud computing capital of the world – and now they have their own PHP conference!