Offering a good lead experience is the single most important thing you can do to keep home-browsers returning to you – and your website – when looking for a new property. Think of the user experience (UX) as a critical, preliminary step in your lead generation strategy. If using your website is at all illogical or frustrating – prospective clients will leave and take their home search elsewhere.
In this blog post, we'll walk you through a number of IDX Broker features, which when combined, create the most effective home search experience, optimized for your leads and user-flow!
Let's Get Started!
The first thing you need to think about when engaging your visitors is – where did they come from? Take into account which of your marketing efforts may be driving your traffic. Then use that information to create a more cohesive visitor experience.
For example, if you're running a Facebook ad campaign promoting homes in a certain subdivision, don't just drive to your homepage. Pair your targeted ads with a corresponding Saved link that will serve up the most relevant (and consistently fresh) content for that area.
If you're leveraging Google My Business (GMB) posts – to promote an upcoming Open House, a Buyer's Guide, or your most recent listing – be sure to drive to the appropriate pages. You never want to leave a site visitor lost or confused.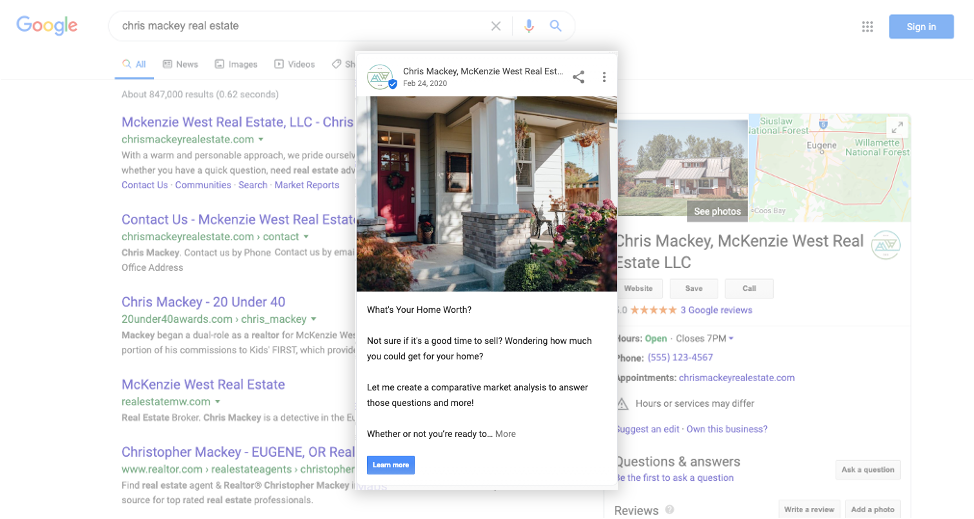 Now, let's talk about what will turn these visitors into leads (and keep them coming back) once they're on your real estate site!
Let's begin with our Omnibar Search…
Omnibar Search

IDX Broker's clean, simple Omnibar search is the fastest and easiest way for site visitors to search for properties with a single query. There are a few elements that make our Omnibar Search super effective.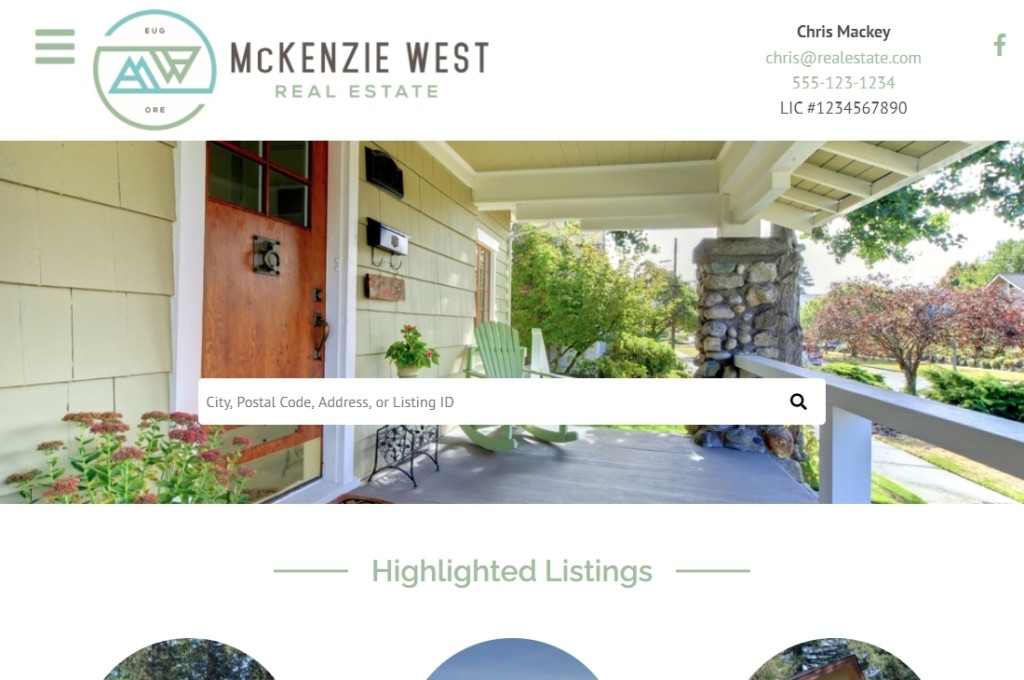 First – the design. It's streamlined and intuitive. When used with your mobile-responsive WordPress theme, it gives your visitors a simplified, mobile app-like experience.
Second – it can be placed anywhere on your site! This means you can encourage property searches (and lead generation) all throughout your content – not just on your homepage.
Third – it gives your clients the best search available, without overloading them. Anyone visiting your site can quickly find relevant properties by searching for an address, city, postal code, etc. You can add extra fields like maximum price, or minimum bed or bath. For more highly targeted results, you can create Custom Fields such as School and Subdivision.
You are the local expert. Simply narrow down the search fields to what works best for your area. You'll make it easy for any website visitor to find exactly what they're looking for! This brings us to results pages.
Home Atlas Results Pages
Once a home-browser performs a search, they'll land on a results page. For the ideal lead experience, we recommend Home Atlas. For IDX Broker HOME clients, we also offer the HOME Studio Results template.
Both templates display search results alongside an interactive map. The look is comparable to large aggregate sites which means these templates truly deliver the experience that site visitors have come to expect.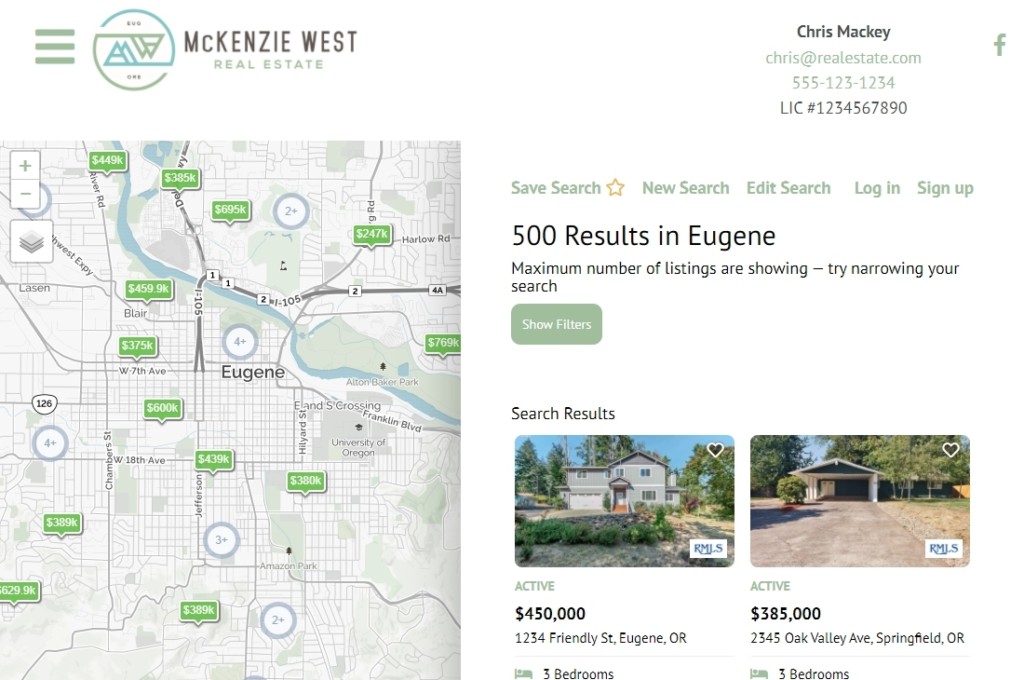 With Home Atlas (and HOME Studio), users have a comfortable place to explore and narrow down their search. They can filter their results to a specific area by creating Polygon & Radius searches. They can move and zoom-in on the map to view any area. Plus, they can click on a map pin to automatically highlight a property and scroll it into view.
Next, let's talk details.
Listing Pro Details Template

Our Listing Pro Details template works hand-in-hand with Home Atlas. When visitors find a property they like, Listing Pro showcases said listing with a big, beautiful image and a lightbox to view more pictures in gallery mode. The built-in Similar Listings sidebar displays comparable properties prompting browsers to further explore your real estate site.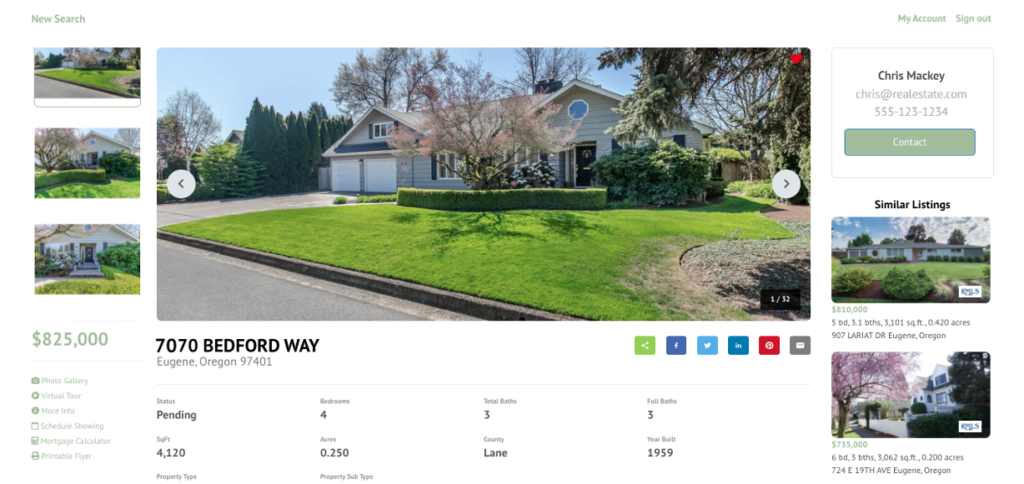 But what makes Listing Pro most effective and engaging is the Call-To-Action (CTA) button. It's located above the fold and says to contact YOU for more information about the listing. With no extra scrolling or excessive clicks to get in touch, this simple, straightforward CTA helps you generate leads and boost your conversions.
Plus, with both Home Atlas and Listing Pro, users can "heart" and save their favorite properties to their My Listings Manager account.
My Listings Manager

My Listings Manager is IDX Broker's fully-integrated lead interface, and is at the heart of our ideal lead experience.
This dashboard gives your prospects a single location to save and review their favorite searches, properties and Market Reports. The look is streamlined, modern and mobile responsive. It allows your leads to manage their preferred listings easily – even while on the go. Plus, as the administrator, you can view all of their activity.

AI-Driven Emails
With your unique insight, it's easy to turn interest into action.
First, you can directly market relevant listings to any active lead with our automated Behavioral-Based emails – even if your leads don't have any saved searches or properties.
Second, with our Similar Properties email feature, you can automatically send up to four comparable homes for your leads' "favorited" listings based on price, zip code, status and more.These two automation tools keep the conversation going with your leads, allowing you to focus on other things.
And third, you can use your insight to build and send monthly Market Report emails based on your leads behavior and saved searches.
Market Reports
Market Report emails offer a TON of value. When you deliver monthly overviews of the local real estate industry, you give yourself ample opportunities to connect with your leads. You also equip them with meaningful insight including: recent listing activity, market data, price trends, demographics and more.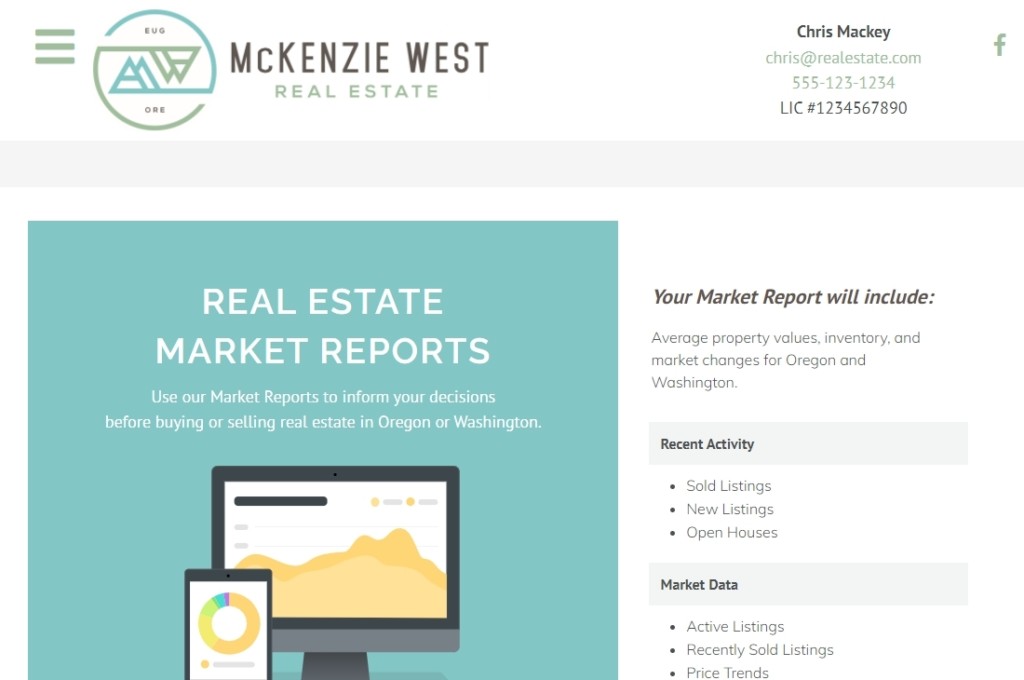 For the optimal lead experience (and improved SEO), we recommend linking Market Reports on your homepage!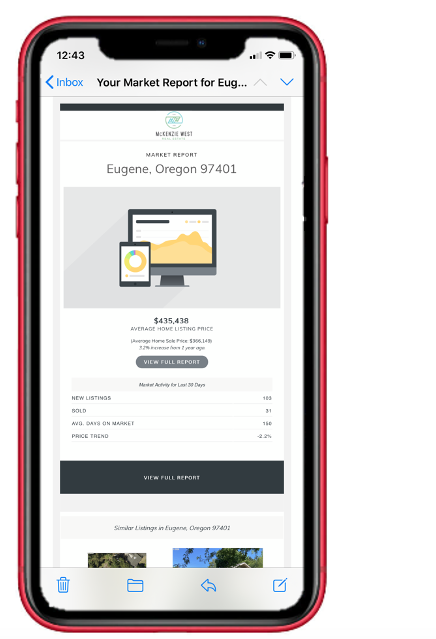 Whether they're prominently displayed and linked via an image, or placed in your top-level navigation, they should be easy to find. Why? Because including hyper-targeted Market Report pages on your site creates more entry points for a visitor. There's more opportunity for them to see value and opt to become your lead.
Monthly Market Report emails are a great way to stay top of mind with leads who aren't quite ready to take action yet.
With a modern, clean design, accessing and engaging with Market Reports is simple – especially on mobile! The display is designed for engagement with intentionally placed calls-to-action that bring your leads back to your site, and back to you.
Let's Review…
The elements of the ideal lead user experience are:
An intuitive, simple search with Omnibar.
Interactive, professional search results pages with Home Atlas or HOME Studio.
Engaging and beautiful details pages with Listing Pro.
My Listings Manager – a singular location for leads to save and review their searches and properties, and the dedicated hub for you to view your leads' activity.
AI-driven tools to deliver emails based on leads' browsing behavior and favorite listings.
And finally, Market Reports – a great way to stay engaged and deliver meaningful insight targeted to your buyer and seller interests.
If you need help maximizing your lead's experience, just give us a call. We're here to help!