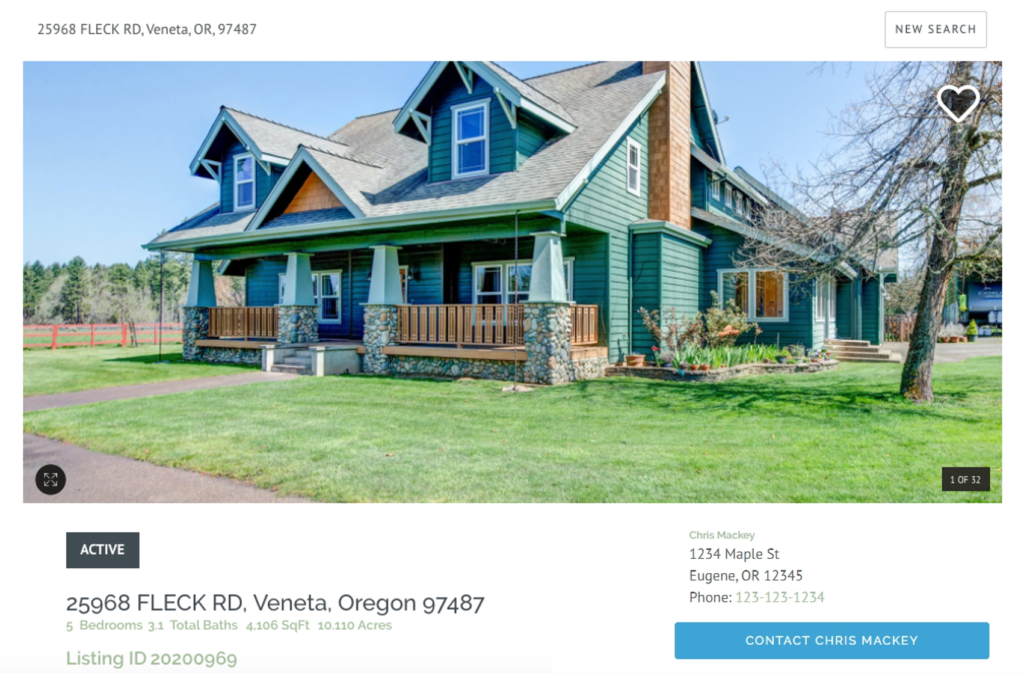 We recently launched Listing Pro, a new Details Page design option for our Platinum and HOME subscribers, and we couldn't be more excited! The look is clean, customizable, flexible, and was built with ample amounts of UX in mind. It was designed to complement our other templates and to further the primary goals of IDX Broker subscribers – increased lead engagement and volume, and enhanced lead insight.
From Visitor to Lead
At IDX Broker, when building a new feature, we aim to not only solve a problem, but solve it in a way which considers a variety of user experiences. We place a lot of emphasis on your site visitors, as well as the end goal, and work backwards from there.
In this case, the end goal is converting a visitor into a lead – ideally, a lead who saves searches and properties. But, even with this common goal in mind, there needs to be enough flexibility for you, the site owner, to make and execute important branding and design choices. After all, nobody knows your brand better than you!
That said, we have a few favorite pages in the Platinum product that we think optimize user-flow and conversion rates. Plus, they look beautiful together – Home Atlas Results and the NEW Listing Pro Details!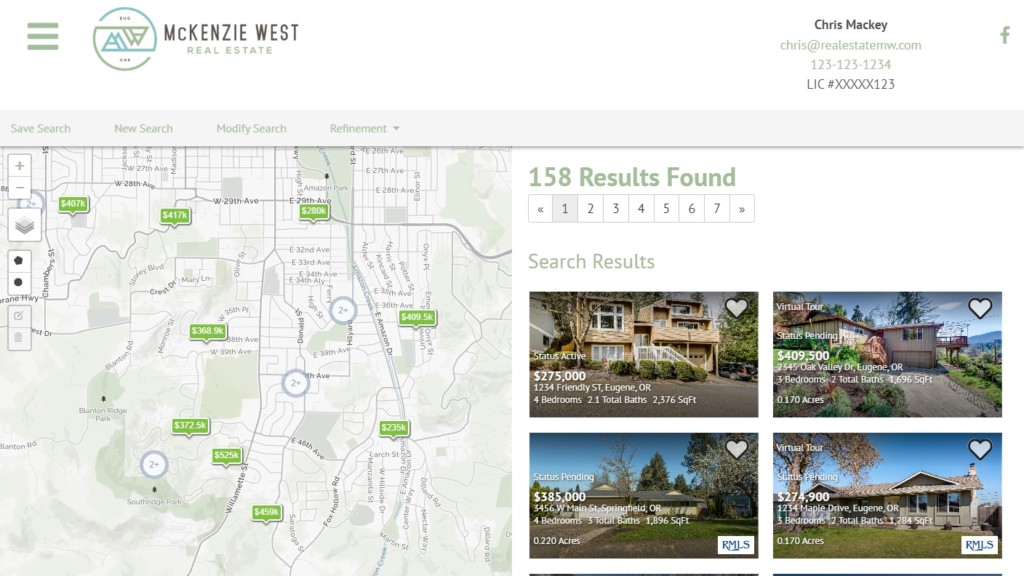 Home Atlas features inline properties displayed alongside a customizable map. Of course, this is not a new concept. It's the home-search experience your users have come to expect (just look at any of the major portal sites). But, when combined with your ability to create a saved link, highlight local expertise, brand it AND boost your SEO – you can set yourself (and your site) apart! Home Atlas provides visitors and leads with a comfortable place to explore, narrow their search,  save properties and even create accounts. But the magic really happens at the next step – the details pages.
It's All In The Details (Pages)
There are a few attributes that make Listing Pro incredibly effective. First, there is a CTA button to contact YOU for more information (and it's above the fold – which is important!). Next there is a beautiful property image with a lightbox to view more pictures in gallery mode. There's also a prominent "save" feature to store the property and sign up with you! What's even better, is the default "similar listings" sidebar which sits native in the Listing Pro Details page.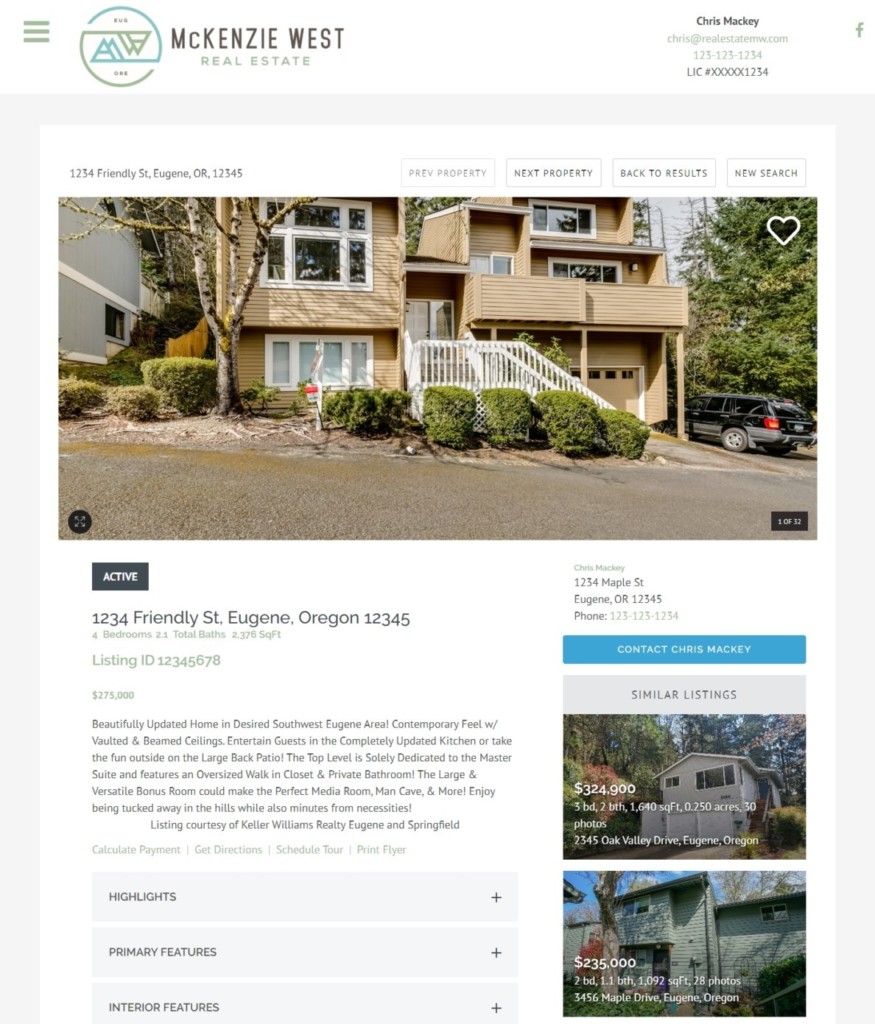 Again, while this is the home search we have all come to expect, the unique power exists in IDX Broker Platinum's matching algorithms. By increasing the amount of interesting properties shown and letting the visitors' search behavior determine what those properties may be, you are empowering them to control their experience and making it truly unique.
When a visitor effortlessly finds what they want on your site, you'll gain their confidence and increase the likelihood for conversion from a visitor to lead.
This is a win-win… win!
With these three items – a beautiful Home Atlas map results page, an engaging and "action focused" Listing Pro details page, and finally, a selection of relevant properties based on search and behavior, you can maximize the value of each visit… A better search experience for your soon-to-be leads, more valuable insight for you!
We hope you take advantage of some of these new features. If you haven't yet brought your site to a point where you're proud of it (usually the point where you're seeing ROI!), contact us today! We'll answer your questions and work with you to make your site as powerful as possible.
For more information on this new template, register for upcoming webinar – Get to Know: Listing Pro – hope to see you there!