Here in the Pacific Northwest, the seasons are transitioning. For many, it's time to adapt to the rainy fall and winter seasons. From Oregon, where we're already sporting rain boots, to South Florida, where tropical storms have raised significant flood concerns, water damage is a seasonal nightmare for any home or structure. Use these tips to identify and deal with water damage in any home.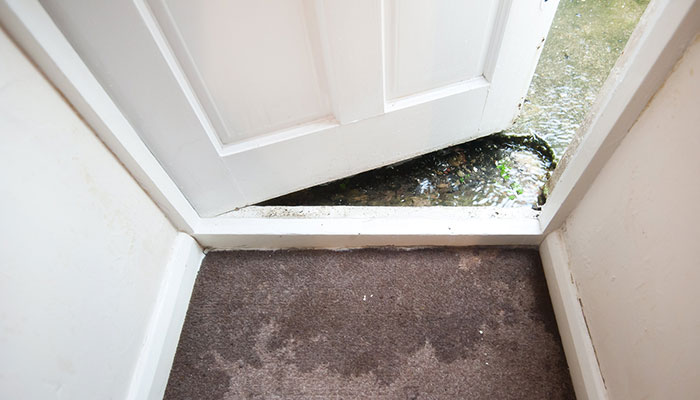 Know What to Look For During Inspections
So much excitement and emotion goes into home buying. For most, purchasing a home is the single largest financial commitment they will make.
To help clients avoid a stressful surprise, many successful real estate agents train themselves on the home inspection process. This prepares them to consult with clients about the realities of home repairs and sources of potential damage. Here are four easy water damage detection skills you can hone to help anyone identify a damper on a home's value.
4 Useful Tips For Finding Water Damage
1. Believe your eyes
In most situations, water damage leaves visible clues that can alert you to a problem. Here are a few major clues to keep your eyes open for:
Stains or discoloration
Bubbles in wall coverings
Brittle or crumbling surfaces
Warped, uneven, or buckled floors
Weak or squishy structure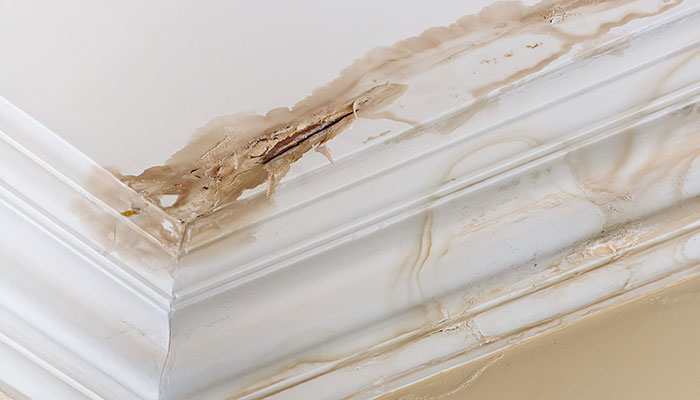 These are the most obvious signs of an issue with water in the home, or that there was one in the past. However, some homeowners have gotten sneaky!
Beware of hidden damage covered up by paint or new flooring. Keep a careful eye out for "repairs" that only appear in a few, odd areas of the home. A quick fix like this is
a common scam used to sell off a larger problem within the home. Unfortunately wood and drywall are not water resistant and will soak up moisture if exposed.
2. Smell ya' later
Luckily, many of us can actually detect a water related issue that's been left untreated by sense of smell. The musty scent of mold immediately points to moisture damage. Mold growth in a home is a huge indication of an occupational health and safety concern. Building materials like carpet, drywall, and plywood normally serve as a food source for mold.
3. What's that noise?
Hopefully, you get the chance to hear a water problem occurring before permanent damage is done. Be sure to act quickly if you hear any unusual sounds like dripping or running water within the home. These seemingly small signs could be indicators of a much larger problem.

4. New or old doesn't matter
Sure, the chances of finding water damage are higher in an existing home vs. a brand new home. However, you're never really out of the woods. New or old, every home is put to the test when a storm rolls in and heavy rain falls.
Natural disasters like major storms and mass flooding can upset whole communities, no matter what the age or quality of the structure. Fingers crossed, insurance plans can help protect families during an already upsetting time. But of course, certain locations are more prone to water disasters than others, which will be reflected in the price for protection.
While awareness of the problem is just the beginning, finding the source or cause of water damage may require more help. Water and electrical work can be dangerous, so be sure to hire a a professional to determine the extent of needed repairs.
Understand the Situation
The National Oceanic and Atmospheric Administration recently announced their U.S. Winter Outlook for the 2015-2016 season, which serves as a warning to many homeowners and buyers in the Southern States. Extra forewarning and preparation can be especially helpful now for many Americans spanning from Southern California, sweeping the South all the way to Florida and up the east coast.
Understanding the potential for risk and how to prepare, diagnose, and remedy water damage within you home can greatly impact the livelihood of your home, family, and community. Water damage within a home can really only be remedied by replacing the old with the new, so protect your space before it's too late. This way, when it's raining and pouring, you can continue snoring…