Even though real estate is facing an unprecedented challenge, we can be thankful, in this time of social distancing, that the technology in our industry is evolving quickly.
Virtual tours have been a hot feature for a while, but as suggested in a recent article in The Close, they "have always been something of a solution looking for a problem." Well, not anymore!  Using video, 3D imaging, and even virtual reality (VR) to show off a listing, means your buyers won't ever have to leave their home (or their couch) – it's now a requirement.
So, how can you incorporate virtual tours into your digital strategy?
…by using the technology you already have!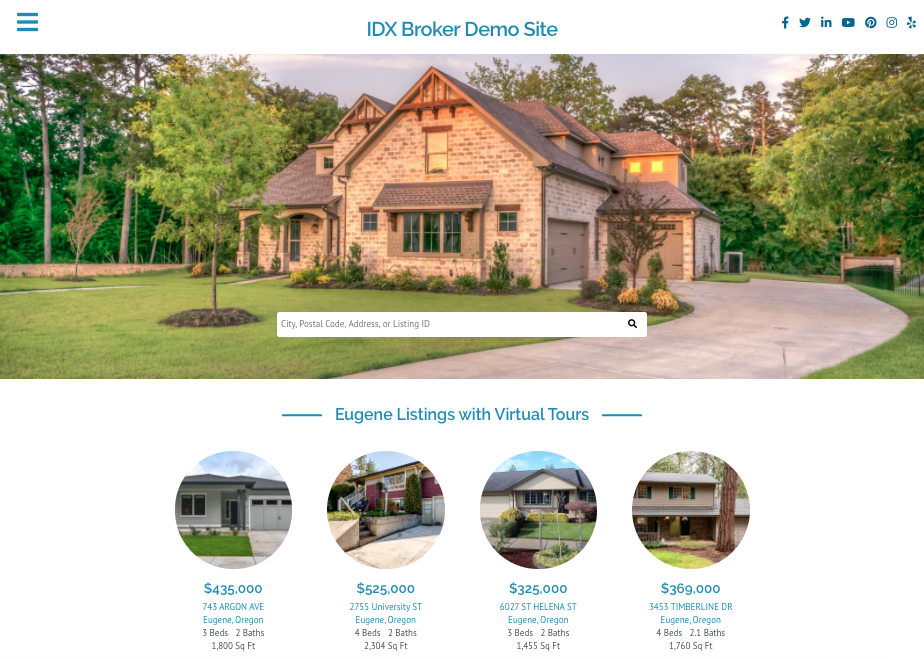 IDX Broker + WordPress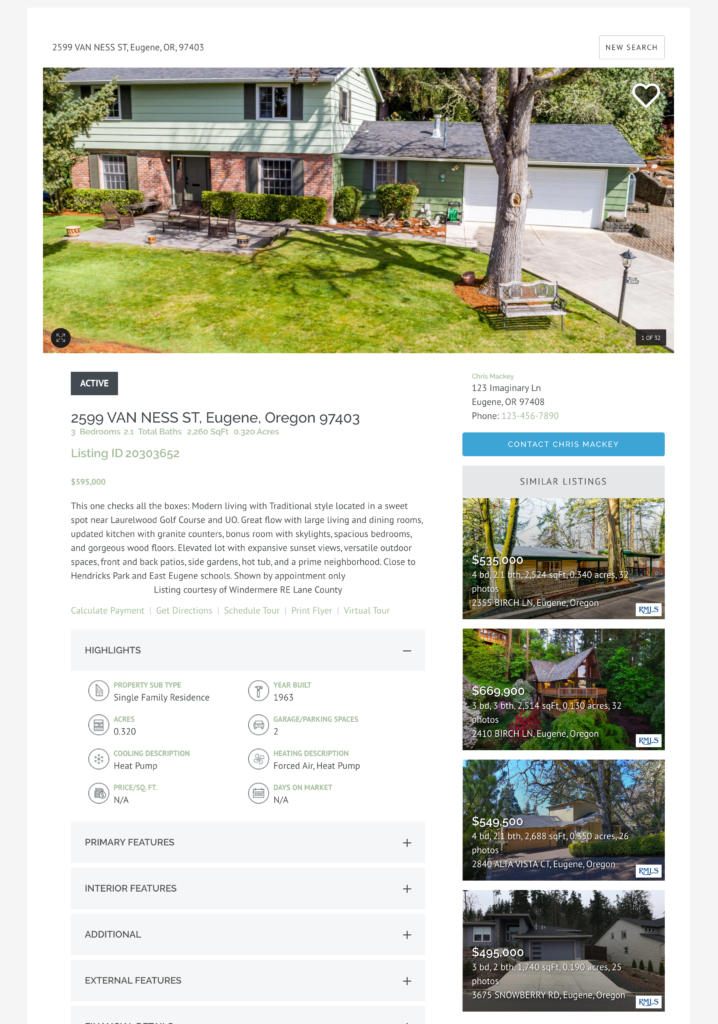 IDX Broker allows you to create widgets and pages based on any searchable criteria. This includes whether or not the listing has a virtual tour (as seen in the carousel widget above).
Adding a fresh carousel widget to your home page (i.e. swapping out your trusty "upcoming open houses") is as simple as picking new search parameters. As always, you can set basic filters like property type, zip code, and price range in order to keep the focus on your intended market. But, take it a step further and select the "Has Virtual Tour" option in the Refinement field to advertise listings your visitors can "visit" safely from home!
You can also use our IMPress widget for even smoother integration. Instantly you'll have a dynamic tool in place to help you stay relevant and continue to capture and qualify leads. Now, any listing with a virtual tour will automatically populate that widget, giving users the freshest listings, and keep the shopping spirit alive among prospective home buyers.
Pair this with our NEW Listings Pro Details template for the latest and greatest in form and functionality, including big, beautiful photos and an easy-to-find virtual tour link.
Your Smart Phone
What if your latest listing doesn't have a virtual tour? Not to worry! Using your smart phone and some FREE technology, you can easily create your own tour – and your sellers can help!
When you download a 360 Photo app (we recommend Google Street View) or use an iPhone attachment, you (or willing homeowners) can quickly snap and stich together 360 degree photos of your listing. It will enhance your listing and your customer experience, and it's an excellent activity to battle cabin fever!
If you're wondering how to add the virtual tour to your real estate website, that's easy too!
Once you have your photos, free services like eyespy360 make it simple to DIY a virtual tour – no drone or film expertise required. Simply upload your 360 photos (or model or floor plans) and the service generates a link to a tour of the property! From there, you can add your newly-generated link to your listing within your MLS. You can also add it straight to your IDX Broker dashboard as a "custom link" under the corresponding Active Listing… and ta-da! Your listings are ready to tour from home!
Leveraging virtual tour technology with IDX Broker isn't just a good idea – it's essential. Work from home, tour from home, and sell from home!