Facebook can be an incredibly powerful tool for interacting with your current and potential clients. Unfortunately, simply creating a Facebook Page won't miraculously land leads in your lap. Sharing relevant content, targeting the right audience, and making your page a resource with IDX Broker's built-in Facebook app will turn your likes into leads.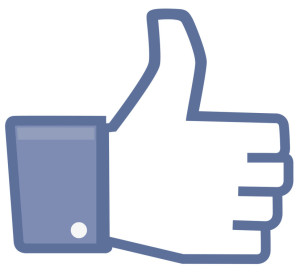 Why Facebook?
Facebook is the largest social media site in the world. Millions of people come to Facebook to connect with their family and friends. Users check it all the time and many use it as a source for news. It's an excellent platform to connect with and engage people interested in the services you offer.
The first step to reaching out to these potential clients is creating your Facebook Page. This is a separate page from your own personal account. Keeping the two separate is not only professional, but also gives you access to features exclusive to Facebook Pages, like contests, check ins, and reviews.
Once you create a Facebook Page you can take a few simple steps and, with the help of IDX Broker, drive qualified leads to your website.
Get People to Your Page with Content
The easiest way to get visits to your Facebook Page is with the same strategy you'd use for your website – create and share relevant content.
Share information about specific neighborhoods or exciting construction developments.
Engage visitors with eye-catching pictures, the most popularly shared type of content.
Post about exciting events in your town, like home shows or tours of homes.
Endorse professionals your clients might need, like plumbers, electricians, or contractors.
If you've created unique and interesting content on your site or blog, share those posts on your Facebook Page. Click throughs from those posts will land directly on your site.
Target People Interested in Your Page
Growing your audience by gathering likes may seem like the easiest way to get your page viewed. However, you should focus on those who are genuinely interested in your page, not just getting 1,000 likes. The likes that matter the most come from people who either need your services or will refer others to you. A few tips:
Start by reaching out to past clients and ask them to follow you.
Every email you send should include a link to your Facebook Page.
When you meet people in person, encourage them to go to your Facebook Page to check out your content.
Make your page a community.
Encourage your audience memebers to interact with each other. Ask them to share their favorite preschool in a given neighborhood or recommend the best handyman in your area. These posts will create a conversation and encourage people to share your page, increasing visibility to effectively drive more leads your way.
Become a Resource
While the content and likes are wonderful, they aren't converted leads quite yet. Make sure your page is also a resource where these potential clients can find their next home. The easiest way to do this is by integrating your MLS feed directly into your page.
IDX Broker makes putting featured listings directly on your Facebook Page easy with our simple app. All you need to do is:
Copy and paste your Facebook Page URL in the IDX Broker dashboard.
Next, log into Facebook
Authorize the app to appear as a Facebook tab
Your new tab will automatically update with your featured listings. Links point back to your site for more searching and lead capture. The best part? When someone clicks on a listing on your Facebook Page they'll go directly to your site.
One small note: Make sure your Facebook Page is published and visible to the public. This way anyone can access your page even if they aren't logged in to Facebook.
Facebook is a very powerful tool and can help you connect to potential clients if you make it work for you. Sharing relevant content, targeting key individuals, and making yourself a resource with your IDX Broker Facebook app will turn your likes into leads!