One of the best things about working at a place like IDX Broker is being surrounded by talented individuals who know how to flex their creative muscles.
This right-brain activity is what allows us to combine tons of creativity with left-brain, data-derived action. Of course, this comes into play with every feature and function we release – email templates, HOME themes, our new User Interface and so much more.
IDX Broker values originality and always encourages putting your personality in a prominent place… The end-result is usually something pretty exciting!

Case in point…
Recently, artist and IDX Broker Art Director, Santiago Uceda put his hands to work, bringing our lofty eggshell lobby to life with a custom mural. The mural juxtaposes his inimitable design aesthetic with our company values.
This was Santiago's first time creating something of this scale…but with the help of a scissor lift (and handyman "Cronk"), he designed a completely unique art piece highlighting a mix of technology-inspired elements, a stylized PNW landscape, and the IDX work hard/play hard culture.
Today, we wanted to sit down and talk with Santiago about his creative process, what went into the mural, and what he thinks real estate pros can apply to their own personal spaces online (and in the real world).
Here's what he had to say…
IDX: Your artwork always seems to tell a story… what story were you trying to tell with the IDX Broker mural?
The IDX Broker team literally lives the work hard/play hard lifestyle and that's what I wanted to convey.
I wanted to capture the fun personality of this place and the natural setting we're in – the Pacific Northwest. Our colleagues like to play outdoors – we have snowboarders, runners, tree climbers, soccer and softball players, cyclists and more!
But, we're also a tech company. So, I included elements that represent what we do: a search icon, a house… and a robotic yeti! Because, why not. The mural mixes the fun atmosphere created by the people who work here, with the mission of the work they're actually doing: bringing MLS search to real estate agents' websites.
IDX: Talk us through the process, how did you stay true to your personal aesthetic while still reflecting the IDX Broker "work hard; play hard" culture?
My personal style is illustrative… it's bold, colorful and expressive. It can also be a little messy and off-the-cuff. For our mural, I stayed true to the way I draw, with the visual elements I normally use, but with a more polished finish.
Typically, when I work on a painting, I start with a rough sketch and then let it evolve. Sometimes it can end up being totally different from what I started with or what I was planning to do. But with the mural, because of the time limit and scale, I needed to stay close to the initial sketch. Otherwise I could spend weeks working on it, painting over, revising (and I had to get back to my normal everyday Art Director tasks)!
As an artist it's important to have a clear aesthetic and stay true to it… that's what makes your work authentic. It has to come from an honest place. My artwork has always been reflective of my surroundings and where I've lived – Peru, California, the Pacific Northwest. This time it was inspired by where I work!
Part of being a designer is observing, and subsequently capturing, the essence of the subject matter you're working with. You have to be empathetic. It's important to highlight not just the strengths of a brand, but also the little things that make it unique – its quirks – and play those up in order to differentiate it. That's exactly what I aim to do for the IDX Broker brand and the mural!
IDX: You obviously understand the importance of creating a space that reflects one's personal style and brand. How can realtors apply this approach to their own spaces (online and offline)?
Stay true to yourself, try to set yourself apart and, most importantly, be authentic.
Working in the real estate technology world, especially on the marketing team, I see how important it is for REALTORS® to have a clear and genuine brand.
Your brand is your commitment to a consistent experience, and it starts with your online presence. Are you a consummate professional? Maybe a minimalist design and dark colors is your thing. Your tone should be informative and straight forward. Are you the gregarious, local expert? Use bright colors, imagery of your favorite local hot-spots. Give your website content a fun and approachable voice.
Just like creating art, it's tempting to go for "mass appeal" in your marketing. But don't be afraid to go niche or narrow… Showcase what makes you uniquely you! Truly understanding and defining the value that you bring can help you be found by the clients who need you most.
If there was ever a relationship that required true authenticity, it would be that of a real estate professional and their clients!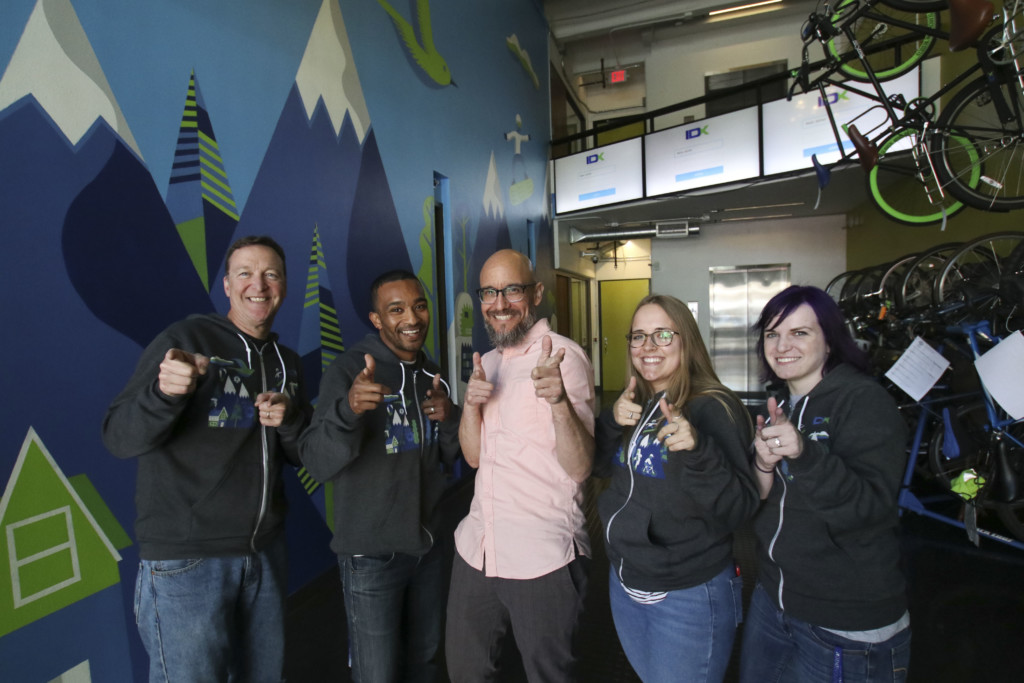 Photo Credit: Athena Delene Photography