After over a year of careful preparation, we are proud to release learn.idxbroker.com. All of the educational tools that you need to become an IDX expert are in one place. Watch video tutorials for bite-sized bits of learning or for a quick refresher. View our longer form webinars, recorded so you don't miss any tips provided by our team of real estate technology experts. Delve deeper with courses that guide you from novice to expert in each aspect of the IDX software.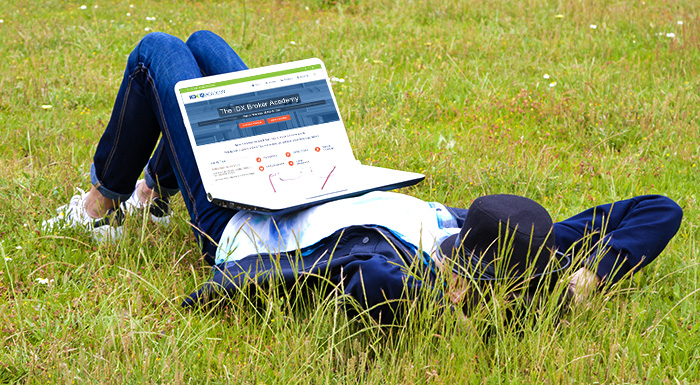 Good Schools
We all know the importance of getting a good education, but this doesn't stop when we finish our formal schooling. That diploma symbolizing completion at an institute of learning is only a base from which we can grow our understanding of the world. Standard education guides us to better interact with people around us. It certainly helps our understanding of the arts, the mechanics of commerce, and human interaction. This is only the start. We must continue to fill in the gaps in our knowledge to complete our daily tasks and responsibilities. Before you got your real estate license, you probably took a course to learn all about the industry laws. To my knowledge there is no post-secondary course on setting up lead registration on your real estate website. I have seen no seminar on how to create a widget to showcase properties on your homepage. It is this gap in education that we aim to fill.
"For visual learners who prefer to be guided through a specific setting instead of reading about it, learn.idxbroker.com may be the perfect resource." – Joe, Support Manager
Convenient Location
If you are anything like me, you have spent hours on YouTube trying to find the perfect tutorial on fixing plumbing or digitally editing photos. Up until now YouTube was the only source for our webinars and tutorials. With the release of learn.idxbroker.com, you don't have to hunt for the IDX Broker topic that you need to learn. It's all in one place, organized for your benefit. With a minimal amount of effort you can increase your efficiency with real estate technology so that you can spend less time working on your website and more time selling property.
Don't Miss Out
So dust off your thinking cap and get ready to open up the full potential of the leading IDX provider. You may know how to get the square of the hypotenuse or be able to quote Chaucer, now become knowledgeable about saved links and widgets. All the training that you need is now in one place at learn.idxbroker.com.