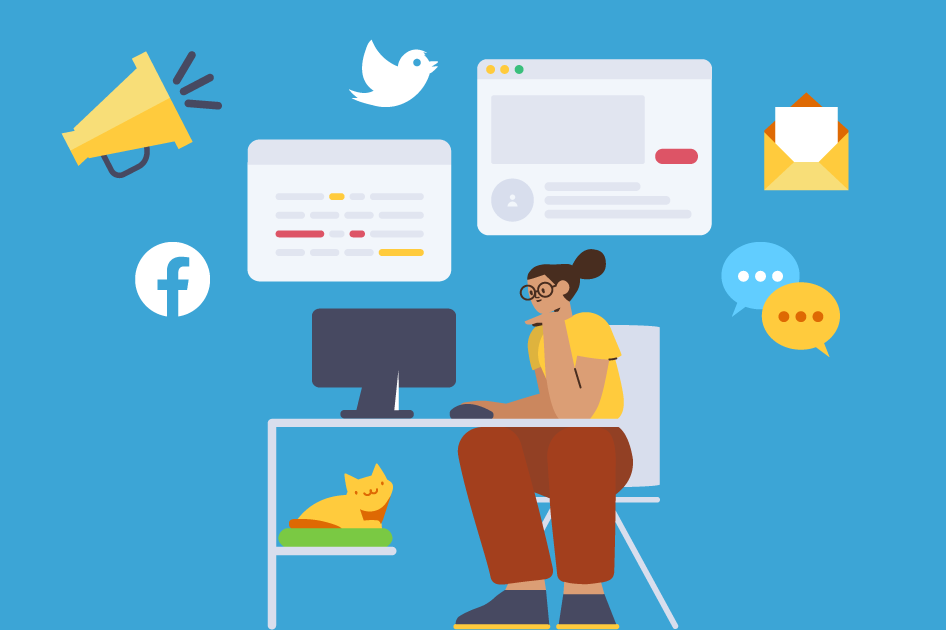 A recent Inman article suggested "there will be plenty of work to do when this passes, but we can produce results in the interim as well." How? By controlling "the controllable."
In turbulent times, there are still many things that you can control which will better equip you for the future. Having been in business through the 2008 crisis, we've learned a lot, and we are thankful to know that some of the lessons we learned then are still relevant at this moment in time.
One of the best lessons learned is that a slowdown is no time to slow down. Focus on and execute your plan and, even from your couch, you'll be making strides.
Here are some items you might consider refining in the coming weeks, in a world with social distancing and information overload:
Communication with your sphere via email, postcard or blogpost.
Consider what your sphere wants and needs to hear from you right now. Perhaps, it's nothing to do with real estate. However, with so much market volatility and a slowdown in day-to-day work, many of us are finding we have a lot of time to consider the value and strength of our most valuable asset – our home. Should we refinance? Should we take our listing off the market? With buying power seeing a boost in light of falling rates, is now the time to search for my dream home?
As a local real estate professional, your leads and clients will be looking to you for your expertise on how they move forward in this changing market, so make time to send emails, postcards, and write valuable content. Things may be shifting, but there are still people that need your advice.
While transactions may see a slowdown, there is still business that needs to be done – most of it in building and strengthening our human connection.
Do what you can to stand out for free.
Leveraging free channels like Google 'My Business' is crucial… and right now you definitely have some time to complete and optimize your profile. Google 'My Business' (GMB) allows you to promote your business and connect with clients across Google Search and Maps for free. We repeat: FOR FREE!
GMB is a great way to highlight your local expertise, and most importantly, be found for it! It's very easy to get started, but if you need help, inbound marketing expert, Hubspot has a great easy-to-follow guide. You can also check out a webinar our team did on the topic a few months ago.
Already have a GMB profile? Be sure to update your business hours and description if COVID-19 is affecting your daily operations.
Leverage your social media channels and explore new ones.
Social media is likely already a huge part of your digital marketing strategy. But, in a time of social distancing, take the opportunity to explore some new content areas that perhaps you haven't yet. For example, maybe you haven't had time to create a Facebook business page for yourself – check out this Hootsuite article on how to get started. You can also take this time to find (or write) some content to share across your channels – content that will stand out in a feed full of a lot of stressful news. Once you do, boost a blog post for your followers to see. There will be, as there was in 2008, opportunity on the horizon.
If you have an active listing, also be sure to leverage Instagram! Showcase photos of your listing, share staging tips, or "before & afters" if homeowners have made exciting updates.
Take to Instagram Stories or Instagram TV for virtual tours. If you have a smart phone, then you can easily create a tangible experience for your leads and clients. Start outside, walk in and explore the home just like you would in person!
Try more advanced technology.
If you want to take virtual tours a step further, you can venture into some truly game-changing technology. Explore guided visits through 3D virtual reality (VR) and 360-degree videos. According to RubyGarage, "Guided visits are perfect for existing properties as they're rather simple to make – you just need a panoramic camera to capture 360-degree video."
If you do invest in video, consider showcasing it on a single property website! Single property sites are a great way to separate your listing from the rest of your website. While they may not drive SEO value for you out of the box, they continue to be a great way to give your sellers a VIP experience, with a site that can be shared and packed with features that basic listing pages don't offer. Check out AgentMarketing and take advantage of their virtual tour and video capabilities!
Plus, as the market shifts, single property sites offer the opportunity to be strategic in your spending. You have the flexibility to target marketing dollars where you'll get the best return!
Fortify your strategy!
In a letter from Gary Keller, shared by Inman, he wrote of this recent market shift, "In normal times, rising tides keep all boats afloat. When tides recede, only boats that respond appropriately stay in the game. All others are grounded." And he's right!
Now is the time to dust off and brush up your digital marketing efforts. Make your site technically sound, and check all the boxes you can with regards to local SEO. If your site isn't yet IDX-enabled, consider adding IDX Broker home-search capabilities. As home browsing shifts to a new (virtual) reality, it will be more important than ever. Do everything you can to accelerate when others pull back, and ensure that all the activities above work together to fuel a hub that keeps running.
It's a challenge for all of us to push and move forward in the face of powerful and unpredictable headwinds. By staying focused and strengthening your digital strategy, you can make the most of this time at home! It can really make an impact, and it's something you CAN control. And as always, the IDX Broker team is here to help ensure your website and digital presence performs as well as you do.