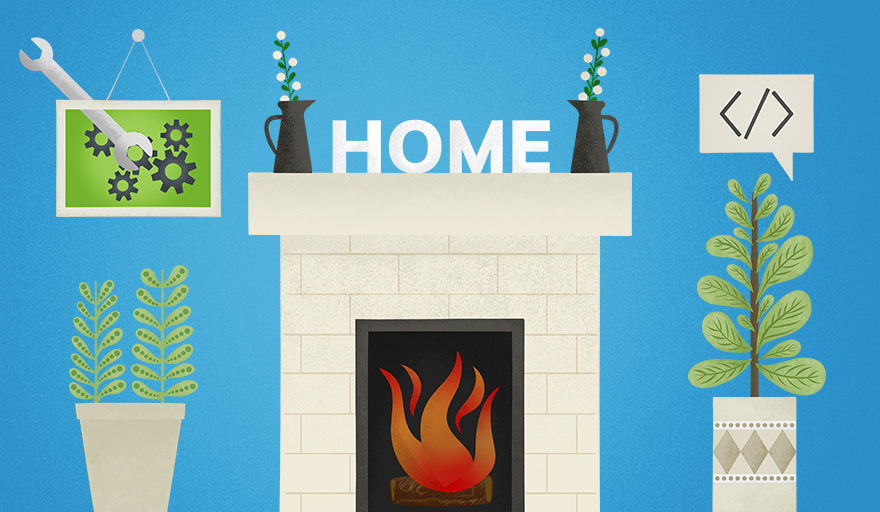 IDX Broker has always been dedicated to helping agents and brokers offer a good user experience – specifically through powerful technology and easy, effective home search.
As a leader in the IDX space, we recognized the need to stay ahead of the technology curve and ensure our products and services evolve to best serve the industry.
Think of It as a HOME Renovation
What sets IDX Broker apart, is our superior customer experience. From our sales team to our support team, we make sure our clients get the most value out of our technology. We're on a mission to help agents and brokers make a lasting impression and keep their business thriving.
When we saw the opportunity to consolidate our knowledge and compound our shared expertise with our sister company, Agent Evolution, we jumped. With so many of our current IDX Broker clients already using WordPress, adding fully hosted websites to the IDX suite of services was a natural extension!
By bringing these sites under the IDX brand, harnessing their strengths and applying our technology – the degree of insight (and the depth of support) we have is unprecedented!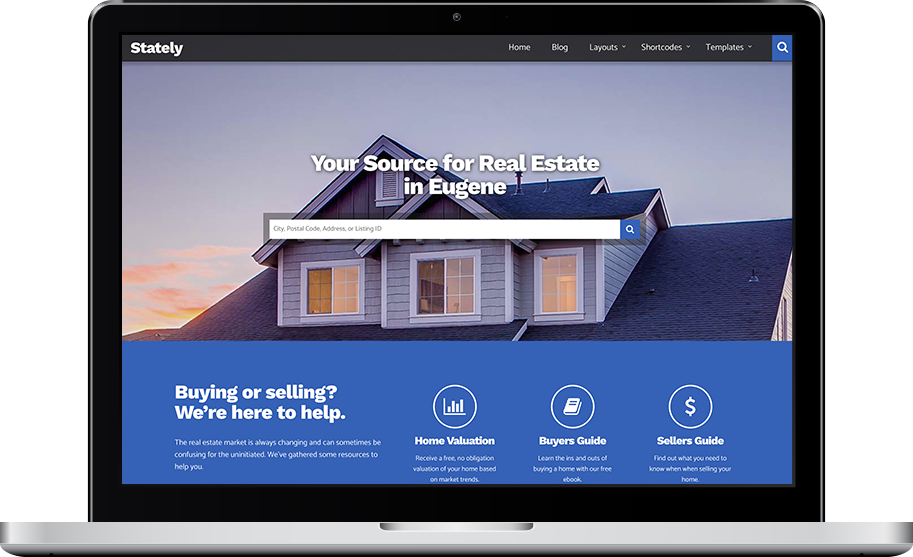 Meet IDX Broker HOME!
IDX Broker HOME is the complete package. It's a fully hosted real estate website built on WordPress with integrated MLS search functionality afforded by IDX Broker Platinum.
Built on a Solid Foundation
There's a reason WordPress powers over 30% of the web. WP sites are easy to use, easy to customize and easy to care for. Plus, since they're fully hosted, you don't need to worry about site-speed or maintenance. Your site is automatically optimized for search engines, mobile responsiveness, speed, and conversion.
A WordPress website also offers simplified functionality. You can easily make text edits and design changes. Simply start with any of our mobile-responsive, visually stunning themes, and customize from there! Edit your layout, adjust your color scheme, and more with the built-in "drag-and-drop HOME Builder."
Powered by IDX Broker
Having a beautiful, functional website increases the likelihood of contact, lead generation, and ultimately, opens the door to meeting more homebuyers and sellers. But, by adding home search capability, you're more likely to be found via online organic search. Plus, it's a great way to make your presence known and build a solid reputation. That's why IDX Broker Platinum powers each HOME website.
Our industry leading IDX home search tools allow your clients and prospects to view the most up-to-date and current MLS information on your website. With powerful customization options, you can build out preset searches and create community pages to boost your SEO and establish yourself as the local expert.
But that's not all. Being "powered by IDX Broker" also means access to premium support! Every new website comes with a 20-minute "onboarding" screen share to walk you through your site and help make it something you love. Once you're set up, our Support team is here. We'll ensure your HOME site performs as well as you do. Call, chat or email us – we'll answer!
So Much More Than a Website
Key Features
Beautiful Modern Designs
Single Property Listing Showcase
Lead Generation Tools
Premium Live Support
Fully Managed Hosting
Customization Options
Dynamic Community Pages
G-Suite Set-Up
IDX Broker Platinum
Additional Updates
By bringing websites under the IDX umbrella, we aim to provide a value-rich client experience. The same goes for our 850+ developer partner network. IDX Broker Developer Partners will now receive an Equity Framework Developer License – free of charge!
Equity is a powerful WordPress framework which extends its functionality into a number of real estate-specific themes. We build each theme for success out-of-the-box, but our partners can easily customize them to meet their clients' needs.
What's Next?
The release of IDX Broker HOME is just the beginning. By extending our technology and support to WordPress websites, we hope to strengthen your real estate business and position you for growth in 2019.
Come find out for yourself what IDX Broker HOME can do for your real estate business… Chat us or give us a call!