Take a look at our first episode of IMPressLive! Join us twice a month for new episodes and to get the inside scoop on all things WordPress, Real Estate and IDX.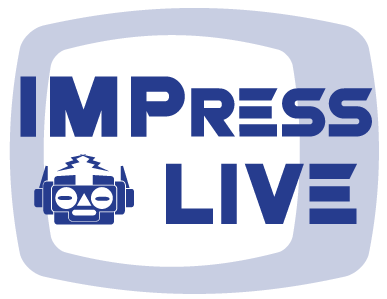 IMPressLive
Check out the video of our very first IMPress Live! We covered the latest news from Agent Evolution and IDX Broker, hosted a Q&A session with our viewers, and talked a bit about our love of craft beer. If you missed the live show, be sure to check out these highlight videos:
Send Us Your Questions
Each show includes and Q&A session that gives us a chance to respond directly to viewer questions. If you have a WordPress, real estate, or IDX-related question, send it in! Use the form on this page to submit your question. Send them in ahead of time and you'll might just have it answered in an upcoming show.
Join The Show
Go beyond watching! This is an interactive experience – tune in, watch it live, and participate. Hop on over to the #IMPressLive hashtag to join the conversation. Get updates as-they-happen and post your questions to have them answered live on the show. Just add the #IMPressLive tag to your posts.