How you feel about your workplace shows in your work. You certainly don't want to talk to a technical support representative who feels under-appreciated, tired, and on the verge of a mental breakdown. At IDX Broker, we don't want to foster that kind of environment, either. We love our employees and they love working here. It shows in our product, our support, and even in the community. We are proud to once again be recognized as one of the top workplaces in Oregon.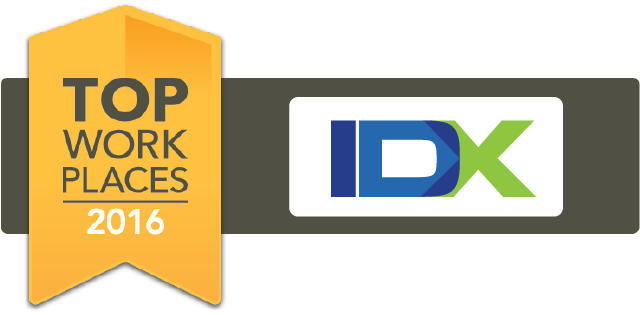 At IDX Broker we work hard and play hard. We want all of our rock-star employees to feel valued and ready to get the job done. That's why we are proud to accept a "2016 Oregonian Top Workplaces Award".
Receipt of the Top Workplaces Award depends solely on employee feedback, making it all the more important for us. We can market ourselves and spin a good story, but this is the real deal – this is actual opinion of the people who work at IDX Broker.
"I'm very proud of IDX's recognition as one of Oregon's Top Workplaces. We spend so much of our lives at the workplace, so I am happy to hear that our team feels that this is a place where they can show up and be appreciated, where their work is important, and where there is emphasis and opportunity to learn something new every day." – Joe Matella, Support Manager
A great workplace at IDX includes catered lunches three days a week, flexible schedules, and a sweet lounge furnished with arcade games and a massage chair. We enjoy each other's company so much, we even spend time outside of work together. We have company sponsored teams for everything from soccer to softball; bowling to trivia. And the tech community loves how active we are in hack-a-thons and local tech events. Above all, IDX Broker promotes a relaxed culture that stimulates growth for each employee, professionally and personally.
"It's great to be recognized for our commitment to our employees. We strive to provide an environment where everyone feels happy and healthy. We encourage pursuing an active work-life balance, and strive to go the extra mile. This award confirms those things really matter." – Celeste Marshall, Human Resources Manager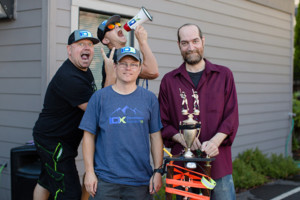 Of course, IDX doesn't just take care of employees for the accolades and we certainly aren't going to stop providing a great work environment and competitive benefits. In fact, we may just ramp up the love and bump up a couple of places next year.
Learn more directly from the source. Check out our profile from the Top Workplaces website.