What is IMPress Live you ask? It's a video podcast we're hosting on the 1st & 3rd Wednesday of every month at 5:30pm Pacific Time.
Kick off your shoes, grab your favorite beverage, and come see what IDX Broker and Agent Evolution culture is all about.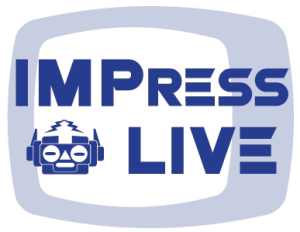 Our hosts, Chad from Agent Evolution and Jeff from IDX Broker, have been working with real estate technology for years. They plan to show off their passion for IDX and WordPress in each podcast. What you learn is bound to make your website more profitable!
In each show, we'll discuss new features, IDX Broker tips, WordPress tricks, real estate news, answer viewer questions and host a few special guests.
Keep up with the show, send us your questions, and join the conversation with the #IMPressLive hashtag.
Visit the IMPressLive page for more information, submit your questions for future shows, and to watch previously recorded episodes.