It's that time of year again; time to play ball. Once the office shuts down, our team heads to the softball field.  The IDXPerts go straight from the office to the diamond. With our growing company, we now have a full roster with just a few spouses completing our team.  This year we moved up a division, after a successful 2015 season.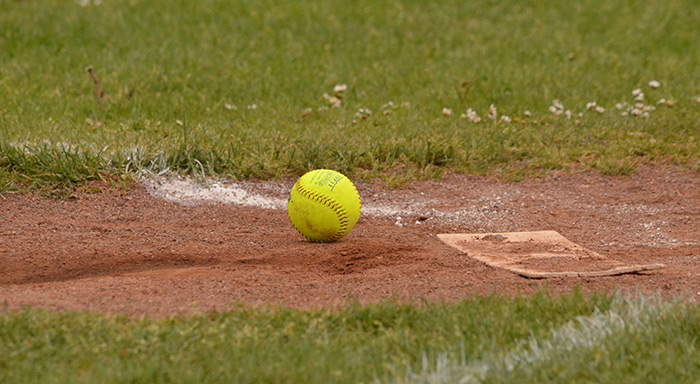 Rough Season Opening
We got off to a rough start losing our first two games, including a nail-biting loss by one in game 2.  After the first 2 games, we were sitting tied for last place (0-2).
Soon week three arrived with our first game under the lights.  We were looking good in our bright green digi-camo jerseys.  It was an unusually warm night, with a crazy fire red and orange sunset. We took the field about 15 minutes late, but that didn't stop us from getting off to a hot start! First pitch of the game was rocked WAY over the fence to take an early lead followed up with a few more runs. We went back and forth with the lead several times before the game finally ended in the bottom of the 10th inning (normal games are only 7).
The Tide Turns
Game four found us under the hot sun and we got off to a really bad start.  The wind was blowing across the field, leaving the pitchers to struggle on the mound.  Once things settled a bit we were able to really get the bats rolling.  Even after falling behind out of the gate, we pulled off a 14 -10 win.  We were getting our groove back.
Game five brought us some challenges as well.  We had several people out and had to pull in some subs.  Our first inning at bat was a bit of a struggle. Our opponents took the lead by two, but that didn't last long.  We pulled off some amazing hitting, and the fielding looked like we were part of the MLB. The remaining innings continued to rock it, and game five eventually brought us another win with the final score of 18-9.
Half way through the season, we have now jumped up to 4th.
Check back to see how our season finishes out!