IDX Broker loves giving back to the community and now our robot is getting into the philanthropic spirit. We're pretty sure that he wants to benefit the future tech leaders of Eugene and not simply hasten the take over by Skynet. Either way, you're welcome to join us for the event ROBOTS UNITE!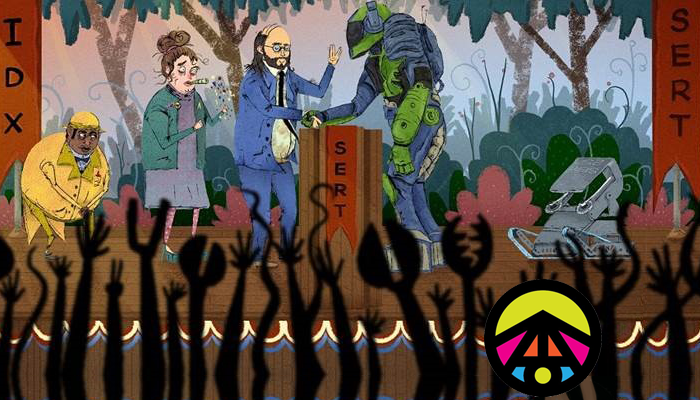 Technology Association of Oregon is putting on the event hosted at IDX. Meet and hang out with members of TAO Southern Willamette Valley in the coolest employee lounge in the area. Formerly the Oak Street Speakeasy, IDX Broker invites you to their new employee lounge on Friday April 1st. Come from 4:30pm – 6:30pm and enjoy a hosted bar and food from Claim 52 Brewing and First National Taphouse – Eugene.
There will also be a live demonstration from  South Eugene Robotics Team (SERT) as they show off their 2016 robot.
SERT is the South Eugene team to compete in the FIRST Robotics competition. FIRST represents For Inspiration and Recognition of Science and Technology. The founder of FIRST, Dean Kamen, describes their goals in this way.
"…to transform our culture by creating a world where science and technology are celebrated and where young people dream of becoming science and technology leaders."
To this end, students build a robot to complete tasks in a world wide competition. Half of all ticket proceeds from this event are being donated to SERT. So come out and meet with current leaders in technology and support the future at the same time.
For more information about the event, visit the TAO event page.
EVENT SCHEDULE:
4:30 DOORS OPEN
5:30 HELLO FROM TAO
6:00 SERT ROBOT SHOW
6:30 YOUR WEEKEND BEGINS