Visit the IDX Live page to get updates from NAR Annual all weekend long. We're broadcasting new episodes of IMPressLive each night from the IDX booth #2931. It's NAR Annual time, and we're live from San Diego!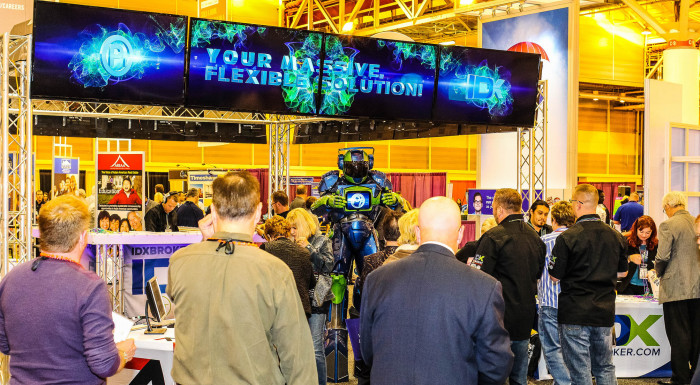 We're Bringing the Party to NAR Annual
That's right, it's officially NAR Annual season at IDX. The IDX team is working hard in San Diego, setting up the booth, charging the IDX Robot, and preparing for the show.
You may have heard…we're throwing a party. Not just any party. The IDX Party. This will be a private event held at a rooftop bar in downtown San Diego.
If you're interested in getting a ticket, be sure to stop by the IDX booth #2931.
Win a VIP Experience at the IDX Party
If you want to attend The IDX Party, but you just don't have a ticket, this is your chance.
Enter to win our VIP Experience giveaway. One lucky winner (and their guest) will win a VIP cabana with champagne service.
Simply retweet the following tweet –
RT this to win The IDX Party VIP cabana from @AgentEvoltion. #NARannual"- @AgentEvolution
Winners will be announced Friday on the IMPressLive video cast!
Get Live Updates From the Show
If you aren't able to attend this year's conference, we've got you covered. Be sure to visit the new IDX Live page for realtime updates and aggregated posts from social streams from across the web.
We're also broadcasting new episodes of IMPressLive each night, right from the IDX booth. Tune in for all the latest news and announcements throughout this year's event.
Official details for this year's conference can be found on the National Association of Realtors website. See you there!