At IDX Broker we are never content to simply stand still and rely on tradition. Our processes are under regular review so that we can learn how to be even better. We strive for the best client experience, pushing to deliver our services to more real estate professionals. To that end, we have completely revamped the MLS approval process and added in new systems to increase our efficiency and decrease headaches for our clients as well as our MLS team. Our most expansive simplification involves MLS approval paperwork. IDX Broker is proud to announce the adoption of DocuSign.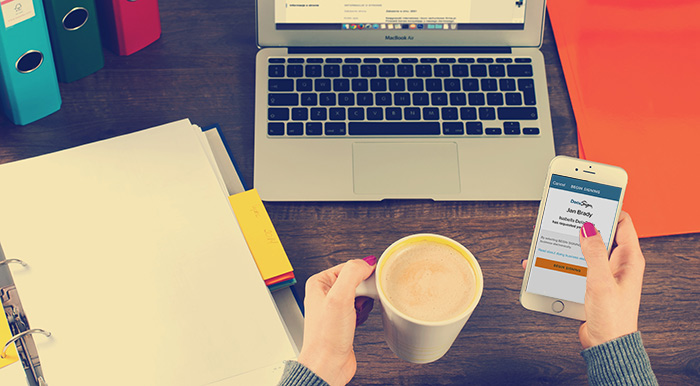 Increased Efficiency with DocuSign
Gone are the days of opening an email with attached JPEG of a shadowy agreement, an oak dining room table bordering it's barely legible script.  No more will we need to take a call from a frustrated client whose spam filter mis-classified the email, forcing him to wade through a junk folder full of "rare business opportunities" and invitations to join dating sites for underwater basketball players, to find an email containing MLS paperwork in PDF form.  DocuSign has dramatically improved the approval process for most of our clients.
Making Paperwork Easier for Agents
DocuSign allows our team to pre-fill documents, giving agents a head start. Pre-filling agreements, using client signup information, enables them to easily verify information on the document and sign. DocuSign is a mobile friendly solution. Paperwork can be done on a phone in the Realtor's car, as she waits for a potential buyer to arrive for a showing.  Within moments, an agent can have the agreement signed and sent to the broker to sign off before we submit to the MLS.  Many clients have paperwork returned within an hour of signing up!
We Love It
Hannah and I love it! We don't follow up days later, as a PDF sits in a Realtor's inbox, waiting for the old-fashioned way.  No more figuring out who is the "participant" or the "participant's subscriber"!  We've input that information for you. And again, not that we don't appreciate the finish of the dining room table… but, this is faster, cleaner, and considerably easier.  We don't even need to practice artfully cropping a JPEG and hoping for a legible PDF when we're done. Most MLS boards take two to five business days to turn around an approval. It's imperative to get the process going as quickly as possible.