Help your visitors find what they are seeking. An MLS offers a multitude of search options. Making all of these available can be overwhelming to a home seeker. Strategize and choose the right fields to help turn visitors into buyers.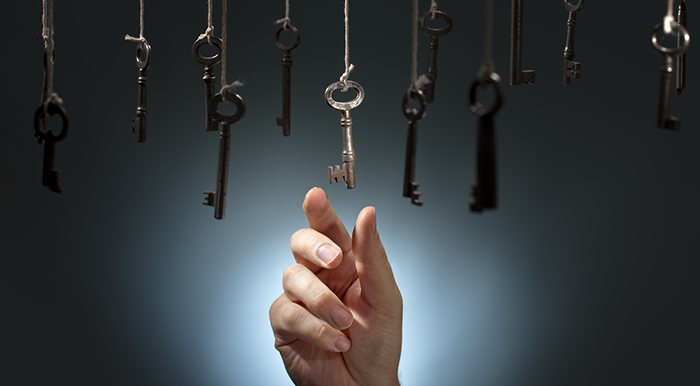 The Psychology of Choice
MLS data includes many, many choices. Some MLS include options for everything from balcony dimensions, to whether or not a property is leased from the Federal Government. While choices are good and each of these fields may be needed by some users, having fields that are not meaningful to your potential clients can be detrimental. According to an article in the American Psychological Society,
"But there's a point where all of this choice starts to be not only unproductive, but counterproductive–a source of pain, regret, worry about missed opportunities and unrealistically high expectations."
Do your research and find out what your target audience is seeking. Once you narrow down your group, adjust the search fields to be relevant for your potential clients and get rid of the fluff.
How IDX Helps
IDX Broker comes with two primary search pages. Your basic search page has core fields like location, price, beds and bath. These are quick and dirty fields which are common to all MLS's, and can help someone who is just starting to browse for a property.
The advanced search page allows home seekers to narrow down the search with more granularity. Your MLS is likely to have over 150 advanced search fields available. Of these search fields, IDX will pull about 20 by default. These may not be the right fields for your target niche. Even narrowed down to 20, some feel like the search page can be cluttered. You know your potential clientele best, so dig into the settings described in this knowledgebase article.
If you have an IDX Broker Platinum account, you can even create multiple search pages to help different audiences, as described in this article.  For example, you could create a search that caters to families and then a separate search specifically for single professionals.
Conclusion
Give your clients the best search available, but don't overload them. You are your own market expert, so take the search fields and narrow them down so that every visitor that comes to your website can find exactly what they seek. When you make the finding process easy, you will transform browsers into buyers.