The most successful businesses don't run (or fly) by the seats of their pants. They execute on a strategic plan, and your real estate business will benefit from this practice as well. Every business plan is different, and a single blog post can't cover it all. That said, here are four key points related to technology that any agent or broker should explore for their 2015 business plan.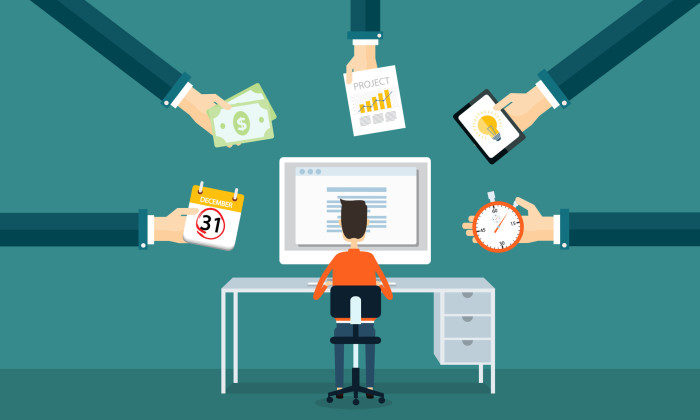 In my years of working with and training real estate agents, I was often surprised by how many were operating without a business plan in place. Many were making decisions that weren't based on any kind of plan of action.
As I work with agents, both new to the business and "seasoned", I often see huge strides in production, efficiency, and effectiveness of the agent's time and resources when a business plan was implemented and executed.
1. Embrace Customer Relationship Management (CRM)
CRM (Customer Relationship Management) software is a system or database to help you stay connected to your clients. If you poll most agents that have had success, by industry standards and their own, the biggest thing you'll hear from them is that a majority of their business came from their warm sphere of influence – past clients, friends, and family.
We all hear the statistics about how many agents lose the chance at a second transaction with a past client because they failed to keep in touch. A good CRM will do a number of things to help you "keep in touch".
Some features to look for in a good CRM:
The ability to put a contact in multiple categories
The ability to set alerts to remind you to keep in touch (birthdays, anniversaries, etc.)
Integration for your lead generation tools (your website, your broker's lead tools, etc.) – or an open API to allow this
Integrated or built-in email marketing components
Integration with your social networks (this is huge…everyone is connected socially)
The ability to track closing dates, sales, last time contact was made, etc.
The ability to use it on your mobile device
2. Claim Your Real Estate on the Web (Get Your Own Website)
Many agents fail to see the benefits of owning their own personal, customized website with property search. Building a beautiful, mobile first website with a great IDX search solution gives you a place on the web to call your own.
Now, most brokerages or franchises provide a website for their agents. Right. Let's discuss this quickly. Your brokerage website (to both the consumer and the search engines) looks just like every other agent's site in your office, brokerage, or franchise. We market ourselves as being different than other agents, in this business that uniqueness counts for so much. But our websites don't show it? Odd…wouldn't you say?
A template website provided by your brokerage or franchise is owned by them – not you. That site will disappear when you leave or change brokerages. (Newbies, it will happen – trust me). Building a website that gives your clients a view into who YOU are (not who your brokerage or franchise is) allows them to see and search within the areas where you're an expert. This is key to keeping their attention so they aren't driven to…well, I don't need to say the names of the "big sites" that consumers go to – you know what they are.
Having a personally branded, custom website with a powerful IDX search experience for mobile and desktop users guarantees you own your space on the web. The challenge is making sure your business plan includes the time and effort required for creating content that is relevant to what the consumer wants.
Build community and neighborhood pages that show the uniqueness of the area as well as the ability to search the MLS inventory for homes available there. Be sure that (and I say this again because it's so important) your site is built with mobile first in mind. Statistics prove that the consumer is searching from their mobile devices more than ever and more than from their desktop. IDX Broker provides the MLS search solution that is built with mobile first in mind. We also have a group of developer partners that build websites with mobile first in mind.
3. Decide on a Paperless Transaction Management Solution
Having a paperless system to manage and execute your transactions is vital for your business to thrive in this crazy busy world we live and work in.
When I sold real estate full-time, one of the biggest things that got me a "wow" from clients was being able to avoid meeting every time a document needed to be reviewed and signed – which is a lot!
I've used a lot of paperless systems. The best ones include not just an accessible area for all parties to view the documents, but the ability to track who opened them and when. They allow people to add signatures and initials, as well as submit the transaction to the broker for approval. There are quite a few great options out there that do all of these things and more, but I suggest one that works not just for the agent, but on the brokerage level.
4. Go Ahead and Get That iPad You've Been Wanting
So far this post has discussed software, but I have to put this in here because it's so important to being more efficient and not tied to your desk. We all know that real estate isn't really sold while sitting behind a desk. I've found that for myself, and so many agents I've worked with and know, that an iPad is by far the biggest game changer when it comes to being more efficient. After all, efficiency has a lot to do with being mobile, having files and documents easily accessible from wherever you are, right?!
Adding this tool to your business plan allows you to do so much while in the field. You can sign documents, give presentations, take notes, search your MLS for homes, send and reply to emails, and so much more. Funny story – one of my agents called me and said they had a client ask them where their iPad was while they were sitting in a listing appointment, as though the potential seller thought it was standard issue for an agent. Needless to say, I met them at the Apple Store and helped them pick one out before the end of the day.
Being proactive about how you set up yourself for success is something everyone considers when starting a new year. Don't get overwhelmed by thinking you need every new shiny piece of technology released. Start with some of the basics and build your business around a set of tools you can manage. Each of the items above has been field-tested and proven to make agents more efficient in their daily work and life.
Finally, be open to the idea of trying something new. Put yourself out there and make a commitment to learning. These things will greatly benefit your business in the long run. Good luck!