Had Stratford Upon Avon not worked out, the bard may have posited the question, to buy or not to buy.  As an agent in today's market, you need to know who is buying and who is renting.  What goes into making those decisions?  As we move through our lives, within the flow of circumstance, it's interesting to hear about job changes, new babies, and the other flotsam of life.  Working at IDX Broker, I enjoy helping clients gain data access and improve their tools for potential clients. It's fun to be a part of the house hunting process!  And as life and circumstances change, so do housing needs. Be an advocate for your clients and know the pros and cons of renting and buying.
Renters
When discussing the rent versus buy topic, I find most renters are simply in flux.  Some have student debt, others a new job, or a desire to feel more established before considering buying a home.  If you're not sure you are ready to buy, this Suze Orman article is a great place to start.
According to the New York Times real estate section, from an article in May of this year, NYC is a city of renters; with many citizens preferring to rent higher end properties with luxury amenities, to buying.
Indeed, rentals make up more than two-thirds of the housing stock in New York City, said Jonathan J. Miller, president and chief executive of the real estate appraisal firm Miller Samuel.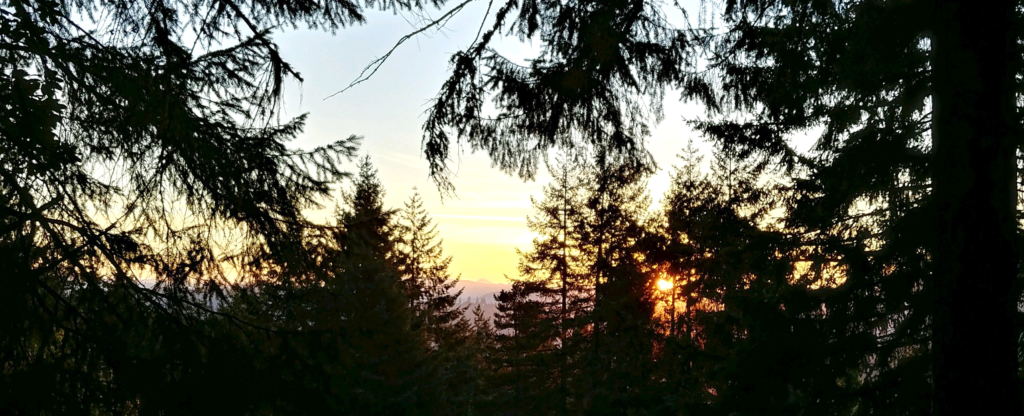 Personally, my husband and I rent a beautiful home in Eugene, Oregon.  Watching the sunrise through the fir trees, sipping coffee and looking at Diamond Peak in the distance, we count ourselves lucky. We occasionally daydream about the landlord offering to sell us what to her is simply an investment property.  But, this is a second marriage for us, both having been homeowners previously.  We have six kids between us, and are rapidly emptying the nest.  Renting isn't a hardship for us. We have a wonderful landlord-tenant relationship, the joy of not paying the bill when the "fill in the blank" breaks, and the freedom to dream about the directions we have in front of us.  We want to buy, and we will.  But this isn't the right time for us.
Buyers
Those who own tend to be more rooted, ready to nest with a growing family, or have a visceral need for a piece of land, among other reasons that all seem to boil down to making an investment in the future.  There is a wealth of information available for buyers looking to enter the market.  As an agent, you should expect clients to be researched and show up armed with considerably more knowledge than previous generations that didn't have the luxury of the Internet.  Starting with understanding the investment, you have an opportunity to read your clients.  Buying a house is both an emotional and a financial investment.  It's not only part of a portfolio, but also a threshold upon which parents measure the kids' growth over time.
The experts create a circular argument of risk versus reward.  In a time.com article, this conundrum is illustrated well.  Quantifying that emotional investment is a tough one.  We balance what we want now, with what we want later. Make decisions now to enjoy the present, while saving enough to build the future.  Financially, it's always a risk.  But this is true of life, and part of the canon of "dad speeches".  I know my own father certainly wanted a haven, a sound investment, a place to play ball in the yard and host our family at Christmas, as well as an investment to pass along to his children and then to our children.
To get some local Eugene information, I chatted with my friend Susan Heisey of Bailey & Heisey Real Estate.  She sees owning a home as a combination of taking charge of one's own destiny, feeding an investment, and a solid truth, "you have to live somewhere".  She echoes the balance of analytical financial needs with the emotional pull of owning a home.  While the necessity of housing and comfort of home are perennial, Susan has seen some trends over the past couple of years in the Eugene market.  Susan has seen more cash buyers, often coming from other states, some escaping a harsher climate.  Many Baby Boomers are selling the family home for something smaller, and she sees Millennials gravitating to new construction, preferring to avoid renovations and high-maintenance yards.
Turn Renters Into Buyers
A successful agent knows that turning renters into buyers, (and repeat clients), uses all your best skills!  You should already have a great marketing strategy and user-friendly website to attract people to your office, but it's knowledge and experience that converts leads to happy homeowners. Arm yourself with knowledge of your market and a bit of human nature to steer clients in the right direction. Get to know your customers so you can answer their questions with authority and make their transition from carefree renter to responsible homeowner as smooth as possible.
As my husband and I enjoy the last years of high school with our youngest, we sit on the deck with our coffee, thinking about the future, grandchildren, family holidays, and that garden we both want.  We're saving, considering our circumstances and the seasons of life ahead of us, and looking forward to taking that step.